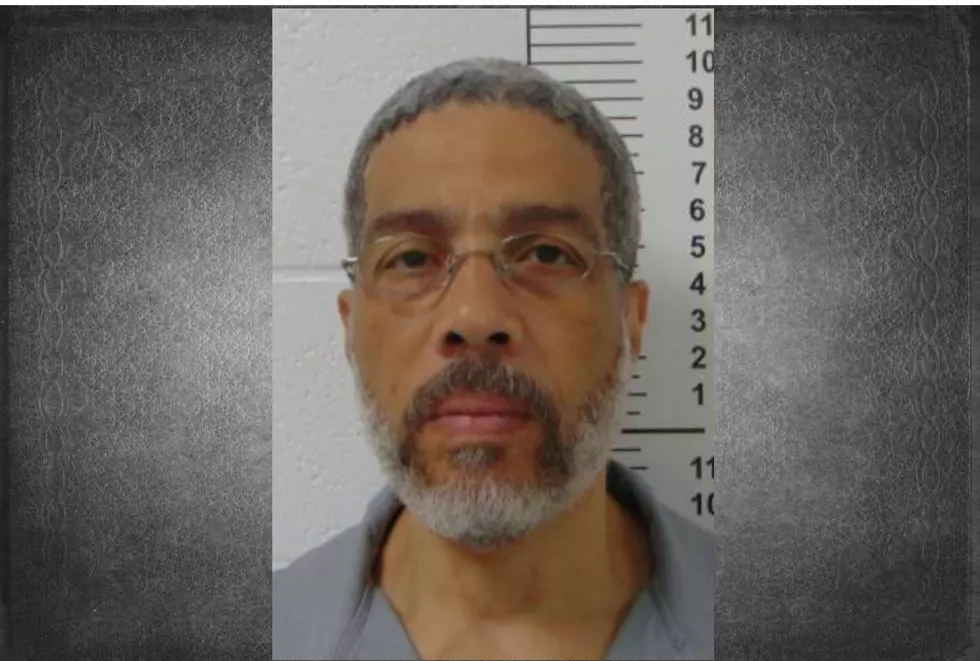 Attorneys, Advocates Seek Stay of Execution For Missouri Man
Missouri Dept. of Corrections
An attorney for Raheem Taylor is urging the U.S. Supreme Court to halt a "constitutionally intolerable event" — the potential execution of an innocent man Tuesday evening.
Taylor, 58, is scheduled to die at the state prison Bonne Terre, Missouri, for the killings of his live-in girlfriend and her three young children nearly two decades ago. Attorney Kent Gipson's motion asks the Supreme Court to grant a stay of execution and appoint a special master to review Taylor's innocence claim. A similar request to the Missouri Supreme Court was turned aside late Monday.
The Midwest Innocence Project, the national NAACP and several Missouri civil rights and religious groups also have called for a stay of execution.
At issue is the timing of the killings. Taylor has long maintained that he was in California when Angela Rowe, her 10-year-old daughter Alexus Conley, 6-year-old daughter AcQreya Conley, and 5-year-old son Tyrese Conley were killed in 2004.
A medical examiner initially said the family was likely killed shortly before the bodies were found. At trial, the medical examiner had a different take, saying the family was probably slain much earlier, when Taylor was still in Missouri.
Last month, Taylor's attorneys petitioned St. Louis County Prosecuting Attorney Wesley Bell to ask a judge for a new hearing on the innocence claim, as allowed by a relatively new Missouri law. Bell declined, finding no "credible case of innocence." On Monday, he reiterated his belief that the jury "got the verdict right."
Republican Gov. Mike Parson denied a clemency request on Monday, dismissing Taylor's "self-serving claim of innocence."
Taylor and Rowe lived with the children at a home in the St. Louis suburb of Jennings. Taylor boarded a flight to California on Nov. 26, 2004.
On Dec. 3, 2004, police were sent to the home in Jennings after worried relatives said they hadn't heard from Rowe. Officers found the bodies of Rowe and her children. All four had been shot.
At Taylor's trial, Medical Examiner Phillip Burch said the killings could have happened two or three weeks before the discovery of the bodies, long before Taylor's trip to California.
But Gipson said that several people, including relatives of Rowe and a neighbor, saw Rowe alive in the days after Taylor left St. Louis. Meanwhile, Taylor's daughter in California, Deja Taylor, claimed in a court filing that she and her father called Angela Rowe and one of the children during his visit. The court filing said Deja Taylor's mother and sister corroborated her story.
Bob McCulloch, who was St. Louis County's elected prosecutor at the time of the killings, said Taylor's claim of innocence was "nonsense," and the alibis provided by his daughter and her relatives were "completely made up."
McCulloch told The Associated Press that evidence suggested Rowe and the kids were killed on the night of Nov. 22 or on Nov. 23, at a time when Taylor was still in St. Louis. He noted that Rowe typically made around 70 outgoing calls or texts each day. Starting Nov. 23, she made none.
Meanwhile, DNA from Rowe's blood was found on Taylor's glasses when he was arrested and a relative taking him to the airport saw Taylor toss a gun into the sewer, McCulloch said. Authorities believe Taylor shot Rowe during a violent argument, then killed the children because they were witnesses.
The execution would be the third in three months in Missouri. Kevin Johnson was executed in November for killing a police officer in 2005. Amber McLaughlin was put to death Jan. 3 for killing a woman in 2003. It was believed to be the first execution of a transgender woman in the U.S.
---
Governor Mike Parson confirmed that the State of Missouri will carry out the sentence of Leonard Taylor on Tuesday, February 7, 2023, as ordered by the Supreme Court of Missouri.
"Leonard Taylor brutally murdered a mother and her three children. The evidence shows Taylor committed these atrocities and a jury found him guilty. Courts have consistently upheld Taylor's convictions and sentences under the facts and the Missouri and United States Constitutions," Governor Parson said.

 

"Despite his self-serving claim of innocence, the facts of his guilt in this gruesome quadruple homicide remain. The State of Missouri will carry out Taylor's sentences according to the Court's order and deliver justice for the four innocent lives he stole."

 

Taylor murdered his girlfriend, Angela Rowe, and her three children—Alexus (10), AcQreya (6), and Tyrese (5) Conley—in their home just before Thanksgiving in 2004. Each suffered execution-style wounds to the head and multiple other gunshot wounds. Taylor called his brother about the murders specifically describing his current and planned acts, which later matched evidence at the scene. His brother's girlfriend also heard and attested to the content of these calls.

 

As Taylor fled to California to see his wife, a witness saw him discard the possible murder weapon. Bullets matching the caliber of the murder weapon were both found at the scene and discovered in Taylor's car. Blood was found on Taylor's sunglasses, and the DNA profile was consistent with Rowe's DNA. After a nationwide manhunt, officers found Taylor hiding on the floorboards of a car while leaving another girlfriend's home in Kentucky. Taylor has two prior forcible rape convictions, underscoring a history of violent acts against women," Parson said in a Monday press release.