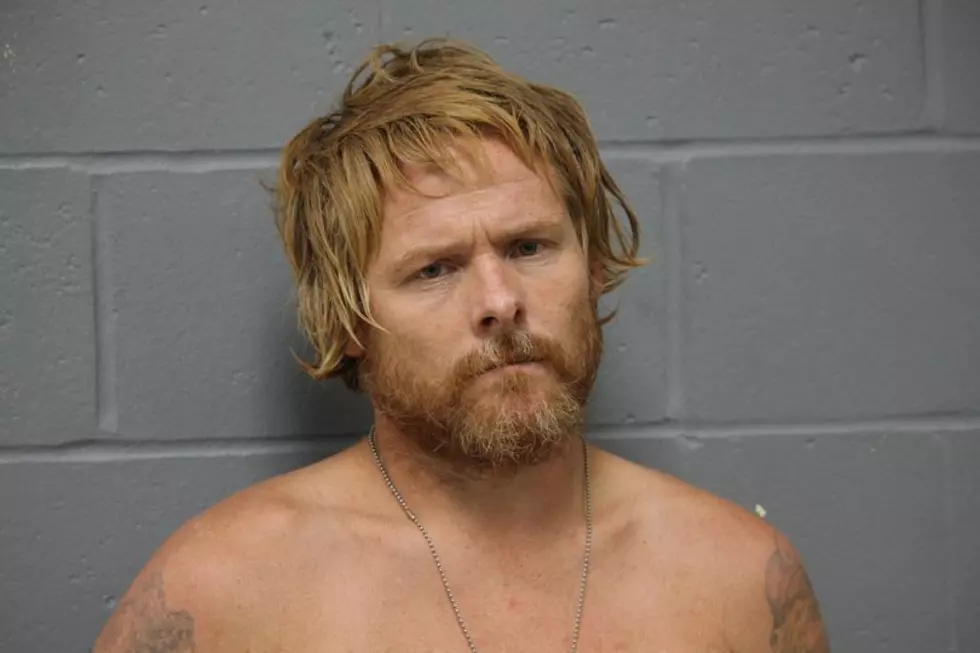 Centerview Man Arrested for Disrupting Power Utility Service
JoCo Sheriff's Office
On Monday, Aug. 29, the Johnson County Sheriff's Office conducted an investigation into the tampering with utilities in the 500 block NW 1001 Road, Centerview.
The investigation stemmed from reports of power poles being cut down on different dates, causing power outages in the area. During a prior repair of the damaged utility poles, gunshots were heard by employees and deputies on the scene.
While in the area on Monday, continuing the investigation regarding the property damage, the Johnson County Crime Resolution Team (CRT) initiated a traffic stop in the 1000 block NW 475 Road, Centerview, in Johnson County.
The driver, Franklin L. Maccune, age 41, of Centerview, fled in the vehicle and failed to yield to emergency vehicles. Franklin drove to his residence, located in the 500 block NW 1001 Road (east of Pittsville), ran into the residence, and refused to exit when given commands by members of the CRT.
An arrest warrant was sought and obtained for Franklin's arrest for Resisting Arrest/Detention/Stop By Fleeing-Creating A Substantial Risk of Serious Injury, Death to Any Person, Class E Felony, with a bond set at $50,000 cash only.
Members from the joint Johnson County Sheriff's Office and Warrensburg Police Department's Special Weapons and Tactics Team, deployed tear gas into the residence.
A short time later, Franklin exited the residence and was taken into custody for the active warrant without incident.
Members of the CRT consist of law enforcement from the Johnson County Sheriff's Office, Warrensburg Police Department, UCM DPS, Leeton Police Department, Holden Police Department, and Knob Noster Police Department.
The CRT played a vital role in the apprehension of McCune. The Sheriff's Office thanked all law enforcement agencies participating in the CRT for making the operation successful. They also thanked the Lafayette County Sheriff's Office and the Missouri State Highway Patrol for their assistance.
LOOK: The best minigolf in every state
Using 2022 data from
Tripadvisor
,
Stacker
compiled a list of the highest-rated minigolf courses in all 50 states including Washington D.C.