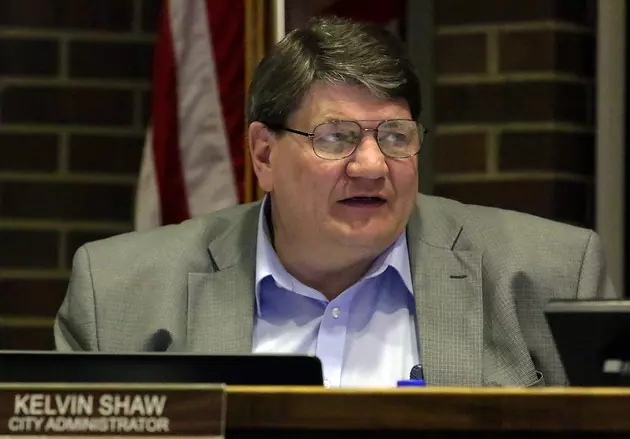 Council Approves Online Banking For Water Department
Randy Kirby
The Sedalia City Council made decisions concerning insurance, utilities, grants and hiring at Monday night's 45-minute meeting.
Council passed three ordinances concerning the Sedalia Water Department.
1. Adding online banking services through Central Bank.
2. Accepting wire transfer services for Water Department accounts.
3. Accepting changed signature cards designating City signatories for Sedalia Water Department accounts.
Council moved the City's health insurance policies to Blue Cross, Blue Shield, and staying with the current agent, Insurance & Benefits Group (IBG). The move will allow the City to lock in rates for 18 months and move from a mid-year to calendar-year plan. The move will also save the City about $4,500 in total.
IBG is the only agent proposed to provide all of the reporting required by the Affordable Care Act (ACA) at no cost to Sedalia, City Administrator Kelvin Shaw noted. He also said that there will be an average of 9 – 12 percent decrease in premiums.
Staff recommended approval of a Hazardous Moving Grant application in the amount of $12,850 for the Sedalia Police Department. MoDOT administers a Highway Safety Program that provides assistance to the City, including financial assistance to reduce aggressive driving and raise awareness through traffic enforcement.
Through the Public Works Committee, the City Council approved an agreement with MoDOT to update a development plan and airport layout for project Runway 5/23. The project proposes to upgrade the crosswinds runway at Sedalia Regional Airport. Ninety percent of the $40,671 project will be funded through MoDOT and 10 percent ($4,519) will be funded through the City of Sedalia.
Public Works is searching for a senior engineering technician that is very skilled and technical, according to Public Works Director Brenda Ardrey. The inspection position has been open for over a year, and Ardrey said she refined the duties of the job that will make the position more effective. Council approved the changes in job description.
City is currently working with Pettis County to secure a utility easement for water and sewer lines to access the new Nucor Steel site in northern Sedalia. Pettis County owns the land in question.
Under finance, Shaw highlighted a recent budget work session, noting that there will be a normal step increase in the 2020 budget, amounting to regular adjustments, but not merit raises, cost of living adjustments or across-the-board raises. A pool of over $24,000 will be used in the future to eventually achieve a merit-based system.
Councilman Andrew Dawson was absent from Monday night's meeting. A closed-door session followed the public session.