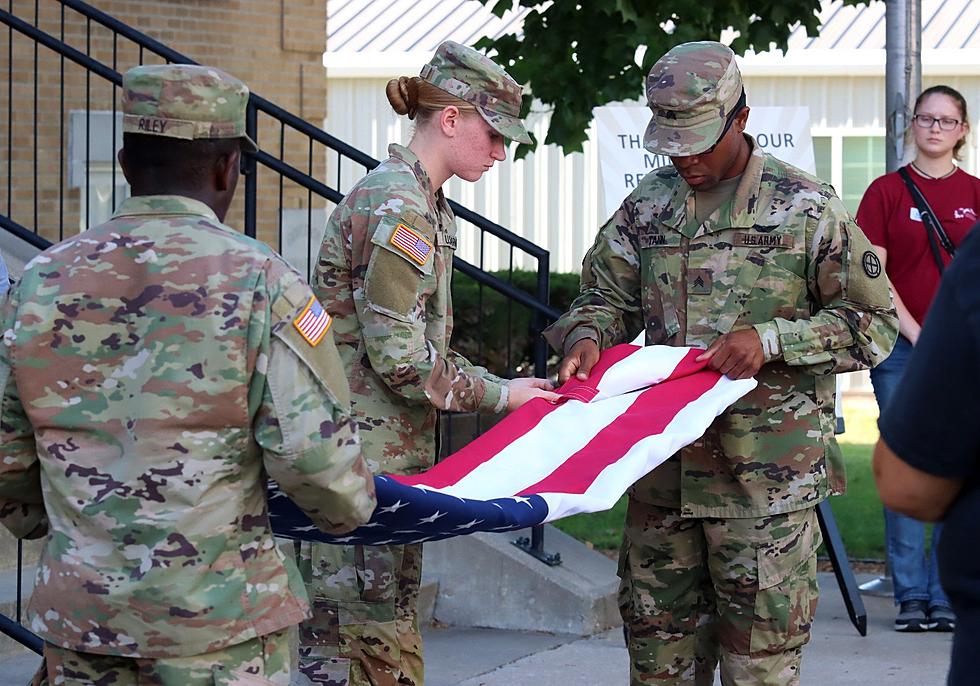 Daily Military Flag Retreat Ceremony Planned at 2023 Fair
Randy Kirby
The public is invited to help celebrate the men and women who have served or are currently serving our country at the daily Military Flag Retreat Ceremony, sponsored by Capital Materials, Retrieving Freedom, Inc., and Starline Brass.
A total of 11 veterans and active duty service members from Missouri were selected from nominations received across the state will be honored in a Military Flag Retreat ceremony.
This event will be held daily in front of the Missouri State Fair Historic Administration Building.
The following individuals will be honored at the Fair this year:
5:15 p.m., Aug. 10 – Steve Hubbard of Adrian (Army)
5:30 p.m., Aug. 11 – John Hall of Lone Jack (Army)
5:30 p.m., Aug. 12 – Danny Knox of Archie (Marine Corp)
5:30 p.m., Aug. 13 – Brad Pickel of Waynesville (Army)
5:30 p.m., Aug. 14 – Robert Bohm of Sedalia (Army)
5:30 p.m., Aug. 15 – Doug Gantz of Knob Noster (Air Force)
5:30 p.m., Aug. 16 – Melvin Bockelman of Warrensburg (Air Force/Merchant Marines)
5:30 p.m., Aug. 17 – Jamie Rhodes of Lexington (Air Force)
5:30 p.m., Aug. 18 – Wayne Hadley of Ionia (Navy)
5:30 p.m., Aug. 19 – Charles Brockman of Brookfield (Air Force)
5:30 p.m., Aug. 20 – Douglas Robinson of Park Hills (Marine Corp)
Help honor these amazing veterans and active military members during the 2023 Missouri State Fair, Aug 10-20, in Sedalia.
11 Bad Laundry Habits to Break Immediately
Save time, money, and frustration with these simple laundry life hacks.