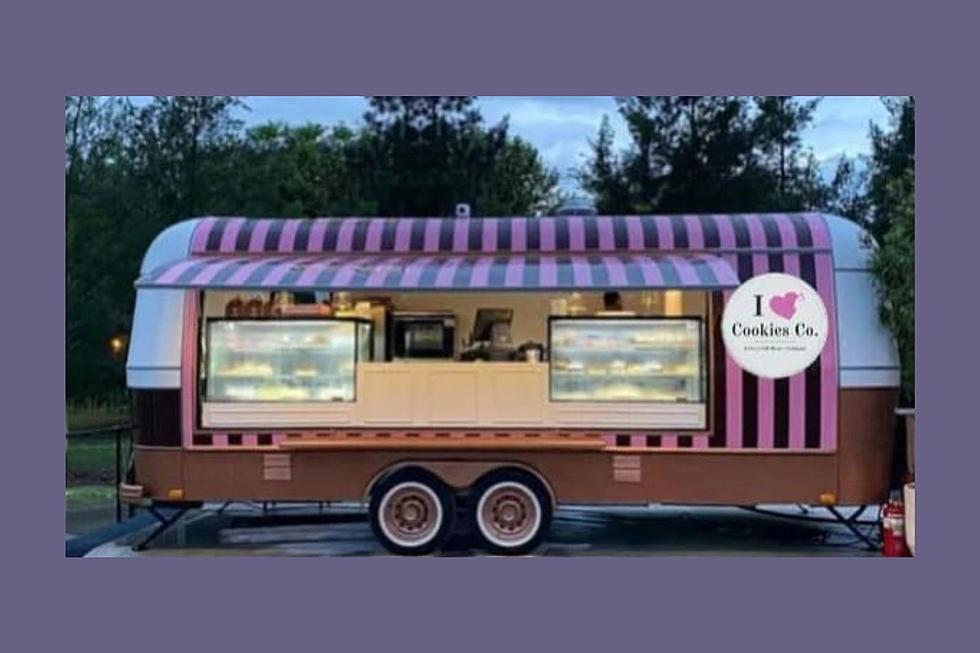 Deep Dish Cookie Truck Coming To Warrensburg Thursday
I Heart Cookies Co.
Ever heard of a deep-dish cookie? I can't say that I have, although I've noticed some of the deep-dish pizza places in Chicago seem to have them, at least a big cookie cooked in a deep-dish pizza pan.
Well, Thursday afternoon is your chance to try what I Heart Cookies calls, "The only REAL deep dish cookie."
I Heart Cookies is bringing its famous Deep Dish Cookie Trailer to Warrensburg this Thursday. They'll be at Big O Tires at 423 East Young from Noon to 8:00 PM CDT this Thursday, September 14, 2023.
If you're unfamiliar with I Heart Cookies Deep Dish Cookies, here's a description from the website:
"Our cookies weigh in at nearly half a pound each with four servings per cookie. They are individually packaged so can be enjoyed in one sitting or over several days and remain fresh. We recommend enjoying our cookies warmed by placing them in the microwave for 15-20 seconds."
As for its time in Warrensburg, I Heart Cookies isn't just setting up shop outside of Big O Tires to sell cookies. They're bringing Bumblebee, who will be posing for free pictures with those who stop by to get a cookie or two during the following times: 2:00 PM - 2:30 PM, 4:00 PM - 4:30 PM, 6:00 - 6:30 PM, 7:30 PM - 8:00 PM.
They will also be giving away free Candybar Brownies to everyone who participates in a like and share contest on their Facebook page. Complete details on what you need to do to get yours are available on their Facebook event page here.
If you can't make it out to try I Heart Cookies on Thursday, you can also order cookies online at their website here.
SWEET: Here are the most popular Halloween candies
From coast to coast: The 20 best regional fast-food chains to try
From burgers to subs and even creamy milkshakes, these tasty fast-food chains, compiled by
Stacker
, are a must-try on your next road trip.