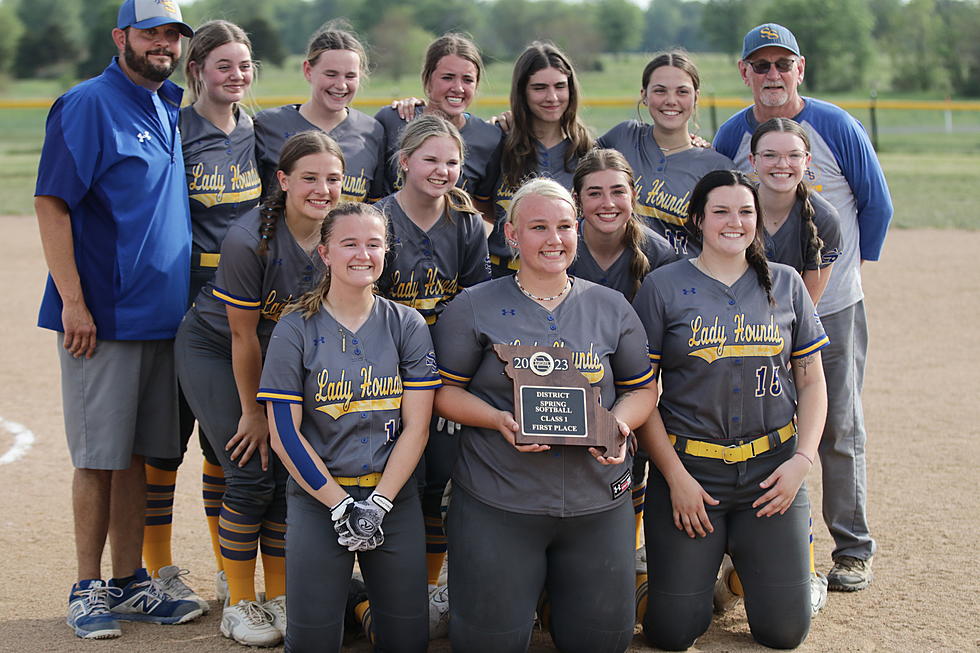 Exciting Two-day Softball District Final Ends With Greyhound title
KLUE Image Services
The Sweet Springs Greyhounds walked away from Green Ridge with the Class 1 District 7 softball championship after edging the host Tigers 13-12 in the final.
The conclusion of the final on Wednesday, which had been halted by lightning on Tuesday evening with Sweet Springs ahead 5-4 and the bottom of the 4th inning about to start, saw both teams more than double their run scoring from the previous day.
Tiger Mattilyn Mergen was the offensive star for both teams with three home runs during the seven innings. Mergen had a chance at a fourth home run in the final inning, but the Greyhounds, after being on the receiving end of a two-run homer by Maria Heuman followed by a Santana Rivas double that inning, decided not to give Mergen a chance by intentionally walking her.
The strategy paid off for Sweet Springs with no additional runs for the Tigers and the Greyhounds coming to bat down 12-10.
The Greyhounds stayed patient at the plate, with their one hit in the final inning being a seeing-eye single by shortstop Ryan Johnson. That hit was combined with two earlier walks and was followed by first baseman Jessie Hartline being hit by a pitch leaving the bases loaded making the score 12-11.
The Tigers continued to fight back, though, gaining two quick outs after the next two batters. However, the next two Sweet Springs hitters both walked, forcing in two runs and giving the game and championship to the Greyhounds.
Sweet Springs now moves on to play the District 8 champion Concordia Orioles on Tuesday, May 16.
--Submitted by Kevin Lujin
District 7 Title Game