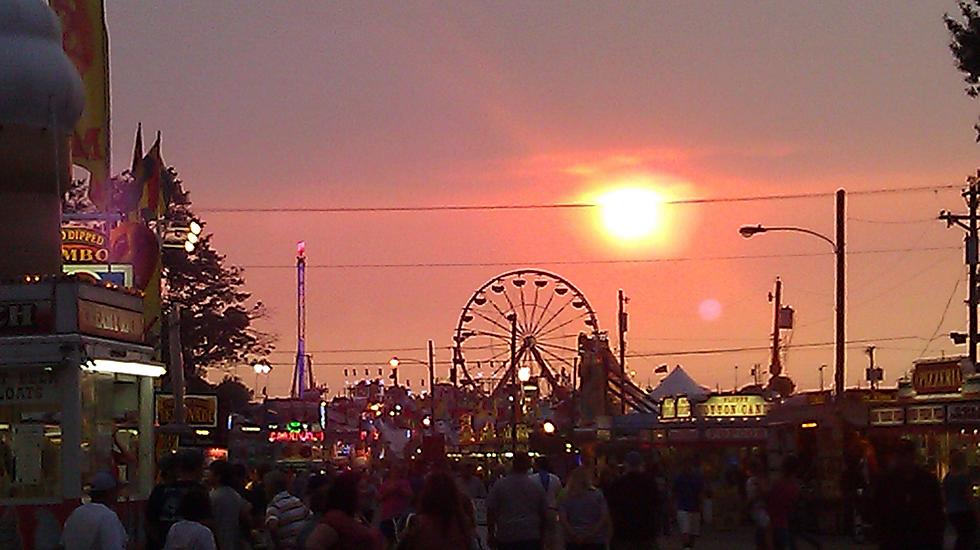 Fair Moves Events to the Grandstand; No Advance Tix This Year
Beau Matthews
The Missouri State Fair made some announcements in a web post entitled "Latest Scoop for 2020". In it are some events that have been moved to the grandstand this year, as well as an announcement that the fair will not be selling gate admissions in advance.
As for events moving to the grandstand here's what you can expect to see happening there:
The Antique Classic Tractor Pull. Wednesday August 19. 10:00AM & 6:00PM CDT. Free Admission.
Garden Tractor and Mini Rod & Truck Pull. Thursday August 20. 10:00AM & 6:00PM CDT. Free Admission.
Missouri Stock Antique - Classic Tractor Association. Wednesday August 19. 1:00PM CDT. Free Admission
MSF Truck & Farm Tractor Pull. Tuesday August 18. 1:00PM & 6:00PM CDT. Adults $10.00. Children 12 and under are free.
This is in addition to the following grandstand events already scheduled:
The Missouri State Fair Shootout. Sunday August 16. Noon & 6:00PM CDT. $25 Adults; $10 kids 6-12.
Lucas Oil Pro Pulling League Truck and Tractor Pull. Monday August 17. 6:00PM. $25 Adults; $12 kids 6-12.
Sprint Car races. Saturday August 23. Gates at Noon. Hot Laps at 6:00PM. Heats at 7:00PM. 15 lap and 30 lap feature to follow. $20 adults; $18 military/senior; $10 ages 13-7; $5 ages 6-12.
Fair admission this year will be $11.00 for adults, $7.00 for seniors, $3.00 for kids 6-12, kids 5 an under will be admitted free. Additionally, there will be no advance gate admission tickets this year. There are a variety of days and times you can attend where you can save money on your gate admission. Here's a partial list of some days/times you can save some coin at the gate. For a complete list of discounts click here.
Thursday August 13 is Family Value Day. Adults get in for $3.00. Kids 6-12 $2.00.
Saturday August 15 is Law Enforcement /Firefighter Appreciation Day. Free gate admission for police/fire/EMT/paramedics with proper ID. $1.00 admission for immediate family members.
Sunday August 16 is Military Appreciation Day. Free admission for active military, veterans and delayed entry recruits with proper ID. $1.00 admission for immediate family members.
Thursday August 20 is Throwback Thursday. $5.00 admission all day for adults 13 and up.
Sunday August 23 is Family Preparedness day. $5.00 admission all day for adults 13 and up.
Additionally you can get into the fair for $5.00 after 5:00PM CDT Sunday August 16 through Thursday August 20.
It's not all fun and games, there are some significant cancellations going on at the fair this year as well. Besides the concerts, the following events, stages, activities and "days" at the fair have been cancelled. This list is not complete. For a complete list, including cancelled livestock shows and competitive exhibit competitions, see the fair's website here:
No butter cow in the Gerken Dairy Center.
Ditzfeld stage has been cancelled.
Exceptional Rodeo has been cancelled.
Missouri Grown Bistro will not be open.
Missouri Jaycee Active Day cancelled.
Senior dance and activities in the Matthewson Center cancelled.
It does look like the Bud tent and Homegrown Singer contest is a go, as is the gigantic State Fair Midway. As we continue to get information on the fair we'll continue to pass it on to you.