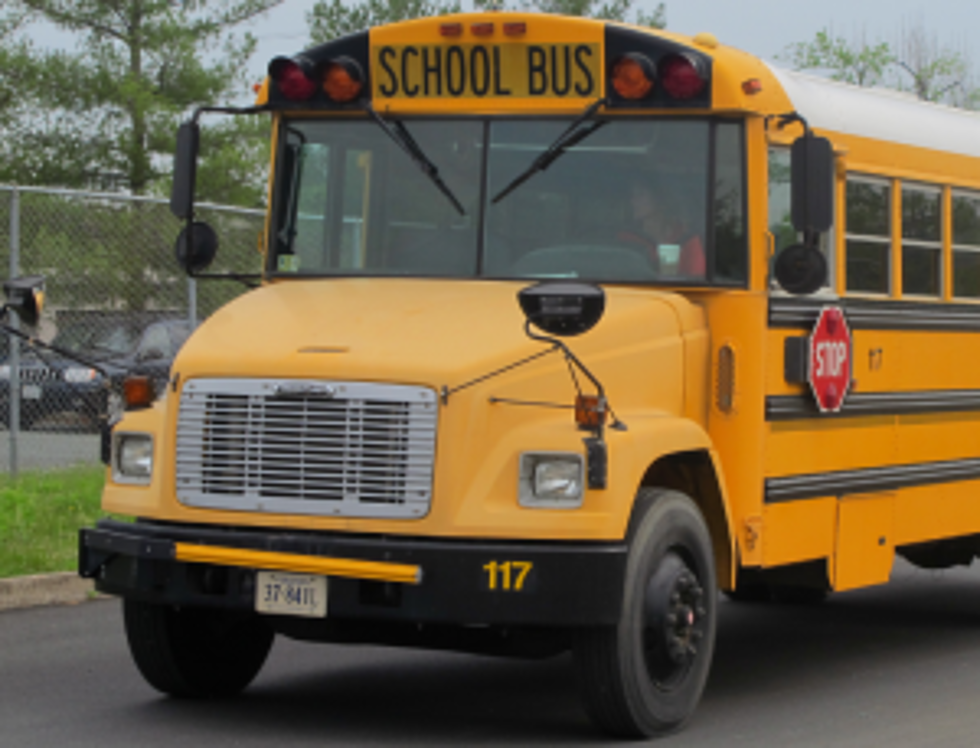 Fatal Crash Involving School Bus Kills Two People in Warrensburg
bsabarnowl/Flickr
Two people were killed in a fatal crash on Tuesday afternoon (Oct. 15) in Warrensburg after a van struck a school bus about two miles west of the intersection of Highway 50 and Missouri Highway 13 at 271st Street Road.
According to KMBC, about 50 students from the Crest Ridge R-VII school district in Centerview, Mo., were riding on the bus when the van struck it from behind. The occupants of the van, Dustin Frisbee, 34, of Knob Noster, Mo., and Andrew Horning, 20, of Leeton, Mo., were killed in the collision. Frisbee and Horning were returning home from work in Kansas City.
Twelve students were taken to hospitals for minor injuries, but no serious injuries were reported on the bus. Missouri Highway Patrol officers confirmed that the bus driver, Robyn Scrutchfield, was properly using the blinkers on the bus before the crash.
Parents were notified of the crash via text message and the students were taken home on a backup bus following the crash.