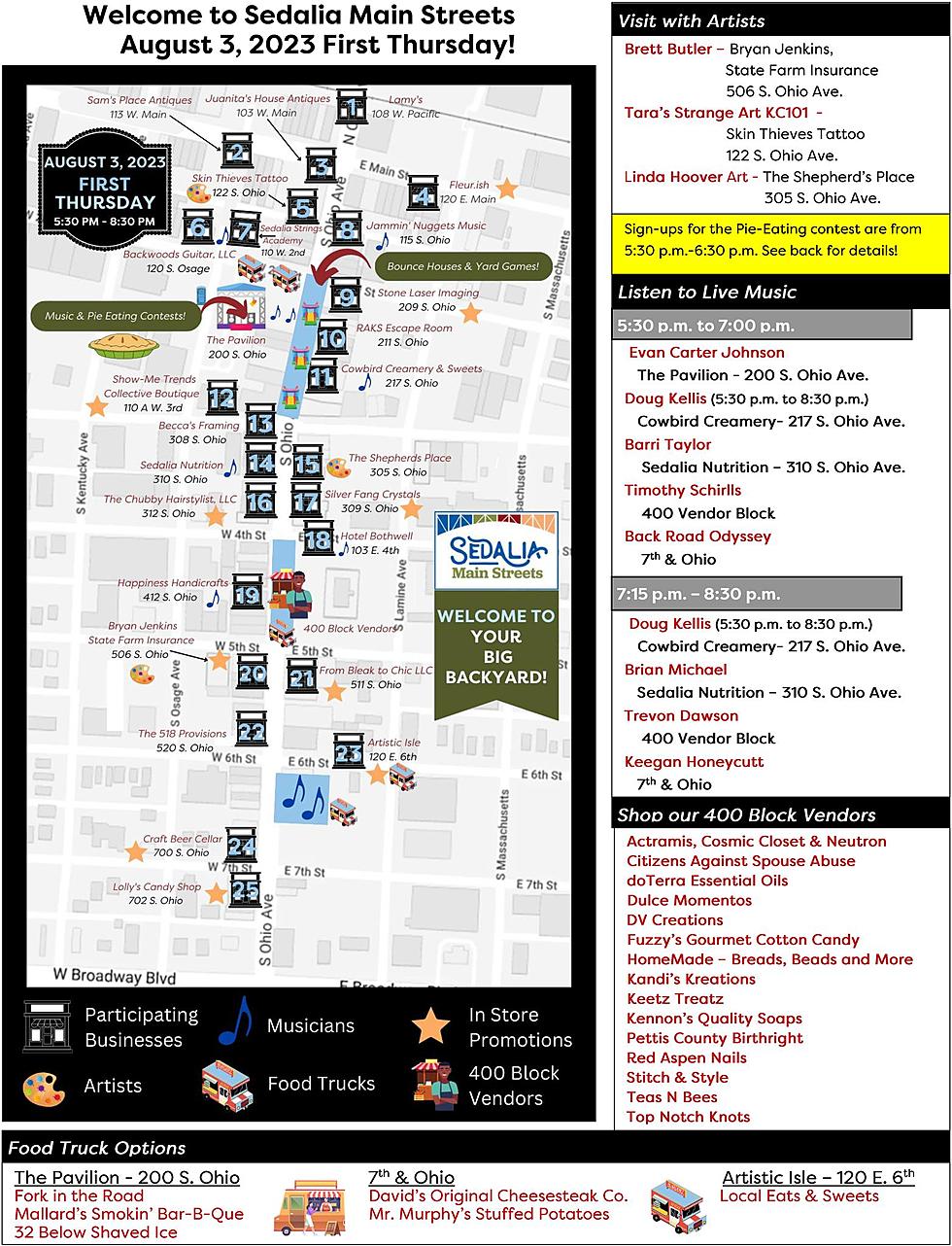 First Thursday Takes Place Tonight in Downtown Sedalia
Joleigh Cornine
The August 3rd edition of First Thursday will take place today from 5:30 to 8:30 p.m., in downtown Sedalia.
The event is sponsored by Sedalia Main Streets, and the public is invited to come downtown and enjoy an evening of friends, family, food, music, shopping and yard games, including three bounce houses. There will also be also a pie-eating contest held at The Downtown Furnell Pavilion, 2nd and Ohio.
The monthly event began in April, and continues through October.