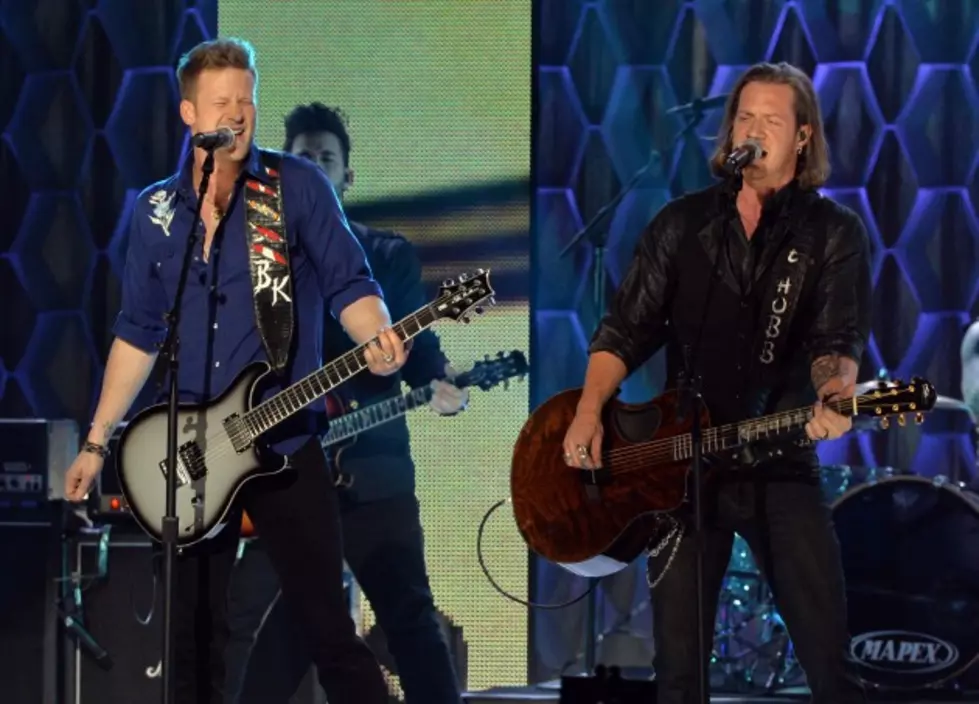 Florida Georgia Line Will Play at 2014 Missouri State Fair
Florida Georgia Line (Getty Images)
JEFFERSON CITY, Mo. – Gov. Jay Nixon today announced the first of the acts coming to Sedalia for the 2014 Missouri State Fair in August. The award-winning country music duo Florida Georgia Line will play in the Pepsi Grandstand with Colt Ford the evening of Aug. 13. This year marks the 112th Missouri State Fair.
"The Fair is our state's premier agricultural showcase and a time-honored tradition for family fun," Gov. Nixon said. "The First Lady and I look forward to welcoming thousands of Missouri families to the 2014 Fair to take in the outstanding exhibits and entertainment, from 4-H and FFA members' projects to emerging technology and educational resources."
The Wednesday evening show will be part of the Fair's outstanding concert and entertainment lineup. Other acts for the 2014 Fair will be announced over the coming weeks as arrangements are finalized.
"Country continues to be the most popular genre of music among our fairgoers, and it is a thrill to have Florida Georgia Line as part of the concert schedule this year," said Missouri State Fair Director Mark Wolfe.
Florida Georgia Line's single "Cruise" hit number one on Billboard's Hot Country Songs Chart, and the duo's album, "Here's to the Good Times," was recently certified platinum. Colt Ford Ford has charted six times on the Hot Country Songs charts, and wrote Jason Aldean's 2011 single "Dirt Road Anthem."
The 2014 Missouri State Fair will be held Aug. 7-17 in Sedalia and will also feature the hard work of thousands of Missourians, including the 4-H and FFA members who exhibit their projects, from livestock to photography. For more information on the 2014 Missouri State Fair, visit the state's website, mo.gov.
This press release provided by the press office of Gov. Jay Nixon.