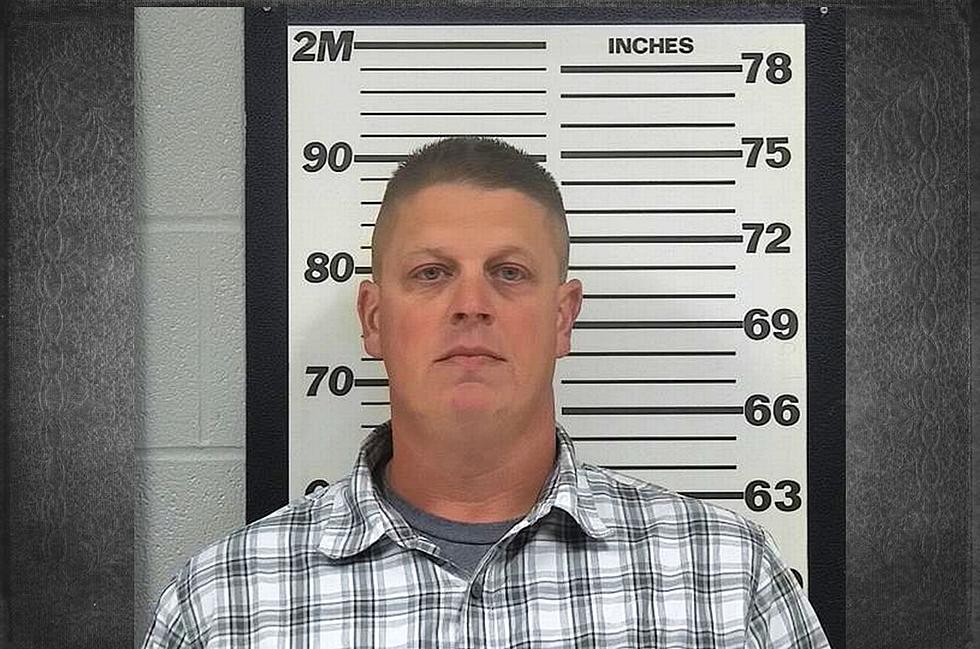 Former Missouri Officer Who Fatally Shot A Black Man Turns Himself In
Platte County Sheriff's Office
A former detective in Missouri convicted in the death a Black man in 2019 is now jailed after losing an appeal of his conviction despite unusual support from the state's Republican attorney general.
Eric J. DeValkenaere had been free on bond during the appeal, but a judge revoked bond Tuesday and ordered a warrant for his arrest. DeValkenaere went to the Platte County jail himself Tuesday and surrendered, Maj. Erik Holland of the sheriff's office told the Kansas City Star. He will be held there until he is transferred to a Missouri prison.
DeValkenaere's lawyer declined comment to The Associated Press.
DeValkenaere, who is white, was found guilty in 2021 of second-degree manslaughter and armed criminal action in the death of 26-year-old Cameron Lamb, who was black. Lamb was parking a pickup truck in his Kansas City backyard when the officer shot him after reports Lamb was in a car chase with his girlfriend.
The judge who found DeValkenaere guilty in a bench trial said police were the initial aggressors and had a duty to retreat, but DeValkenaere illegally used deadly force instead.
Prosecutors and Lamb's family have alleged a handgun was planted after the shooting but that issue was not addressed by Jackson County Circuit Court Presiding Judge J. Dale Youngs when he convicted the detective.
On Tuesday, a three-judge panel ruled unanimously there had been enough evidence to convict DeValkenaere. He had been sentenced to three years in prison for involuntary manslaughter and six years for armed criminal action, with the sentences to run consecutively.
In an unusual legal move, Missouri Attorney General Andrew Bailey in June asked the appeals court to reverse DeValkenaere's conviction or order a new trial. In Missouri, the attorney general's office handles criminal appeals and typically defends convictions, rather than appealing them.
A spokesperson on Tuesday said the attorney general's office is reviewing the appeals court decision.
Police said DeValkenaere and his partner, Troy Schwalm, went to Lamb's home after reports he'd been chasing his girlfriend's convertible in a stolen pickup truck.
DeValkenaere said he fired after Lamb pointed a gun at another detective. The judge said the officers had no probable cause to believe any crime had been committed, had no warrant for Lamb's arrest and had no search warrant or consent to be on the property.
Rumors had swirled this summer that Republican Missouri Gov. Mike Parson was considering pardoning or granting clemency to DeValkenaere. That prompted Jackson County Prosecutor Jean Peters Baker to send the governor a letter urging him not to do so. Civil rights advocates warned that releasing the former detective could cause unrest in the city and damage an already tense relationship between police and Kansas City's Black community.
On Tuesday, Parson spokesperson Johnathan Shiflett said in an email that the governor is "assessing the situation," and no decision has been reached on whether to grant a pardon.
The Definitive List of The Oddest, Strangest and Downright Filthy Town Names In Every State
We combed through list after list of the oddest, strangest and somewhat naughty-sounding town names in every state. From Smut Eye to Ding Dong, you can learn unbelievable facts about each of these towns below.
Gallery Credit: Rob Carroll