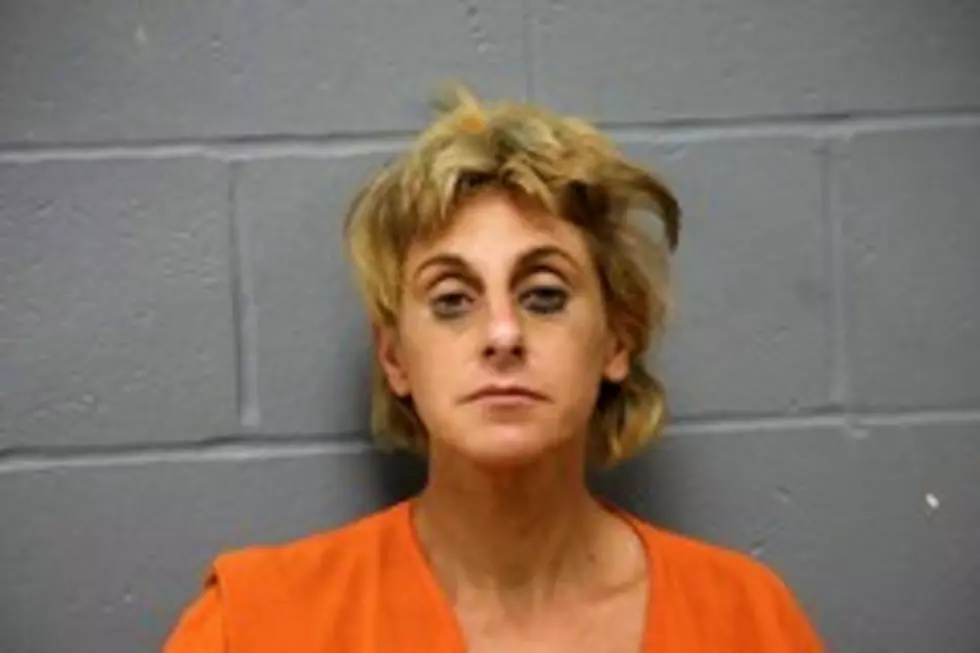 Fugitives Summers, Kimbrell Apprehended in Warrensburg
JoCo Jail
On Wednesday, Aug. 31, Warrensburg Police Department, Johnson County Sheriff's Office and Members of the Johnson County Crime Resolution Team (CRT) obtained information of the whereabouts of two wanted fugitives involved in an incident from Pettis County, which occurred on Monday, Aug. 8.
The two suspects, 49-year-old Stewart Kimbrell and 42-year-old Crystal Summers, fled from a Trooper with the Missouri State Highway Patrol on US 65 Hwy before fleeing from the vehicle on foot into the woods. It was then discovered Kimbrell and Summers also had a nine-year-old juvenile with them, who was later found abandoned by Summers and Kimbrell and was taken into the care of Child Services.
Since that day, Kimbrell and Summers eluded law enforcement for 23 days.
Due to the collaborative effort of multiple law enforcement agencies, both Kimbrell and Summers were apprehended in Warrensburg.
Summers was transported to the Johnson County Jail to be held on the following warrants:
Probation Violation - Burglary out of Saline County
Failure To Appear- Receiving Stolen Property
Failure to Appear - Stealing
Probation Violation- Amphetamine Possession out of Pettis County
Probation Violation- Fraud out of Cooper county.
Her bond was set at $15,000.
Kimbrell was transported to the Western Missouri Medical Center to be treated for dog bite-related injuries from Warrensburg K9 Negan. He will be held at the Johnson County Jail pending formal charges for Felony Resisting Arrest and for the following warrants:
Probation Violation- Possession of Dangerous Drugs out of Henry County
Larceny out of Morgan county
Failure to Appear - Theft out of Laurie PD
Failure to Appear x3 for Property Damage, Littering and Trespassing out of Sedalia PD
Failure to Appear x2 for Possession Controlled Substance and Failure to Appear - Speeding out of Pettis County
While further conducting the investigation in the 400 block of East Russell in Warrensburg, Warrensburg PD and a member of the Johnson County CRT observed another male, Shawn Stevenson, in the area and made contact with him.
Shawn had an extraditable warrant out of Kentucky for Failure to Appear-Amphetamine Possession and fled from officers after contact was made. Shawn was apprehended nearby without further incident.
He was transported to the Johnson County Jail to be booked on Resisting Arrest charges and to be held as a Fugitive From Out Of State.
According to Pettis County Sheriff Brad Anders:
Mid-Mo Drug Task Force Detective Kauffman and Pettis Co Deputies have worked on gathering intelligence for the past couple of weeks which led investigators to Johnson County, which is mentioned below, in search of these two fugitives. A lot of man hours were put into this investigation which resulted in a much appreciated assistance from our brothers and sisters in Johnson County and Warrensburg PD. Summers was taken into custody without incident while Kimbrell fled on foot only to be apprehended by Warrensburg PD K9 Negan. Kimbrell was transported to the hospital due to dog bite/apprehension. Good boy Negan on a solid apprehension! Kimbrell has been released from the hospital and will be transported to Pettis along with Summers, soon, for the filing of charges by Pettis County Prosecutor Phillip Sawyer. While the press release states he will be held in JoCo, he is being transported back to Pettis as I type this. Summers in being held for the time being but will be transferred to our custody soon.
RANKED: Here Are the 63 Smartest Dog Breeds
Does your loyal pup's breed make the list? Read on to see if you'll be bragging to the neighbors about your dog's intellectual prowess the next time you take your fur baby out for a walk. Don't worry: Even if your dog's breed doesn't land on the list, that doesn't mean he's not a good boy--some traits simply can't be measured.