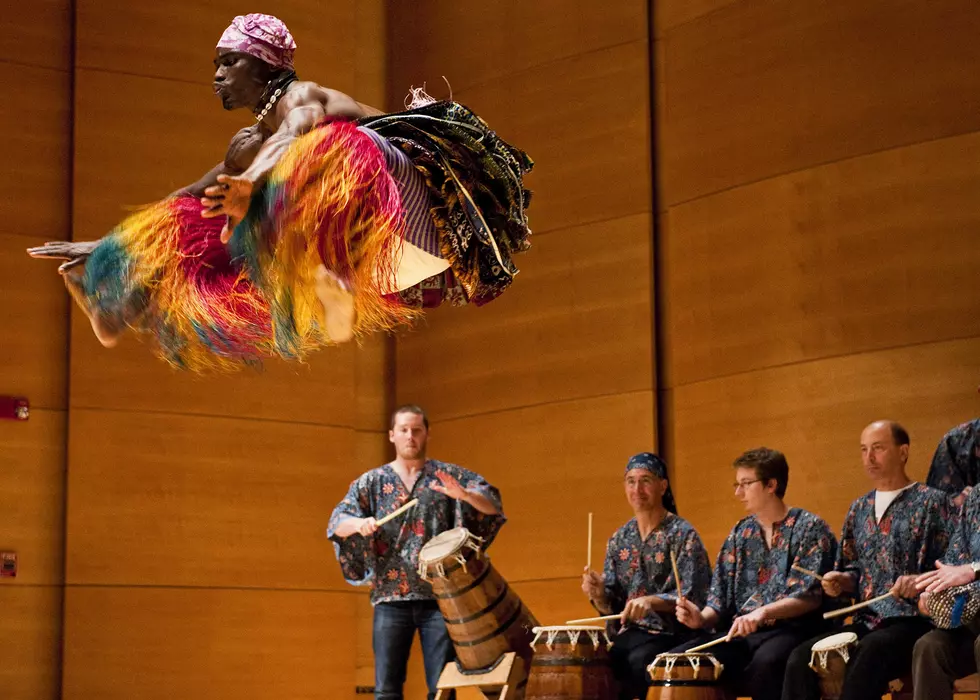 Ghanaian Music and Dance Performance at UCM
Alonso Nichols/Tufts University Courtesy of UCM
The University of Central Missouri will host a a traditional performance of Ghanaian music and dance on Friday, February 16.
UCM says the the performance will be the culmination of a three-day residency by Nani Agbeli, considered one of the leading Ghanaian dancers of his generation. Agbeli will rehearse with UCM student percussionists, dancers, and singers. He also will lead a drumming and dance workshop with students at Warrensburg High School. The final performance will feature Agbeli with student and faculty performers.
The performance will take place at 7:00 p.m. in Hart Recital Hall and is free and open to the public.
A press release from UCM says that Agbeli was born into a family of prominent dancers and drummers in Ghana's Volta region. For nine years he served as the lead drum and dance instructor at the Dagbe Cultural Center, a school that trains domestic and international students in Ghanaian traditional arts.
In the United States, Agbeli has taught Ghanaian drumming and dancing at several universities and colleges, including Harvard University, Lawrence University, and the University of Missouri. Currently, he is a professor of music at the California Institute of the Arts.
For more information, contact Allison Robbins, assistant professor of music, at asrobbins@ucmo.edu.