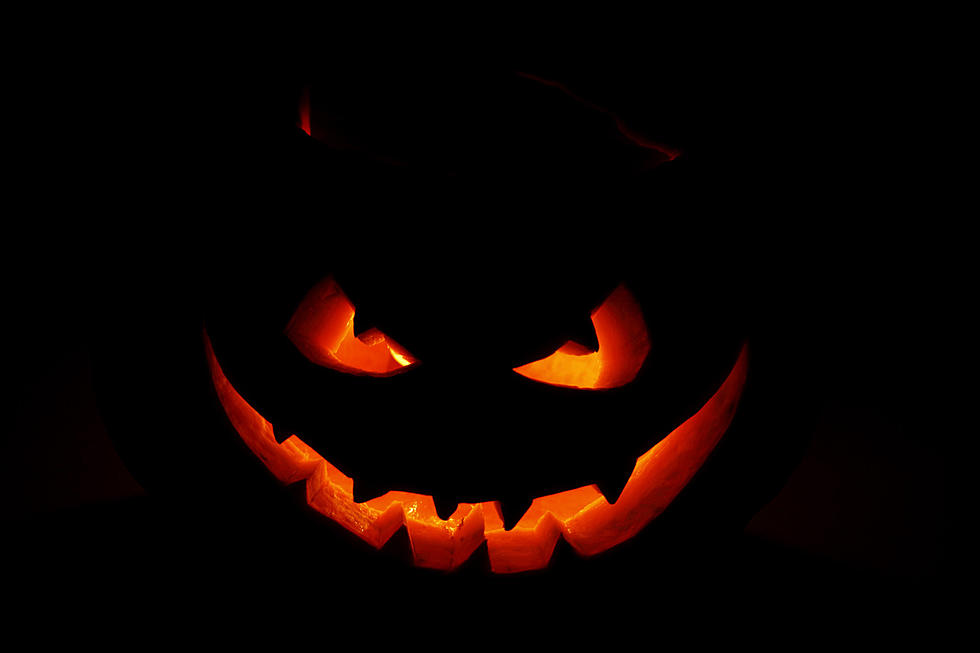 Halloween Fright: Here Are The Scary Stories You Shared With Me!
IvanMikhaylov
In the spirit of everything spooky and scary for Halloween, I asked you to do the following on Facebook. "Tell us a scary story in five words."
You guys certainly didn't disappoint either. I'm not sure how Halloweenish your stories are, but some of these are scary enough to make me want to hide behind the chainsaws, like in that Geico Halloween Commercial.
So without further embellishment, here are the scary stories you shared with me!
From Peggy Sue N David: My son's EX is outside. (Sounds slightly stalkerish if you ask me.)
From Robert: You have to work tomorrow. (Heck, I love my job and being on the radio, but it's still a job, you know? And yes, those words on a Sunday or at the end of vacation are a bummer.)
From Doug: Check bottom drawer of fridge. (No Doug, I won't. I have no clue what kind of science experiment is going on in my crisper and I don't want to know.)
From Lisa, who didn't need five words: The World. (Yeah, the world can be a scary place, and it's gotten more so in the last few months and weeks. Luckily, somehow most of us manage to carry on and not let this rule our daily lives.)
From Joe: All dry, no cannabis anywhere. (Luckily for Joe, with all the dispensaries in the area, that scenario probably won't happen to him or other marijuana enthusiasts in West Central Missouri.)
From Beth: Going to the grocery store. (There's a variety of things that can be scary about this. The actual shopping experience, using the self-check-out, the total grocery bill. For me, it's mostly the sticker shock at checkout.)
From James Harmon: We are out of coffee. (I know James, and you don't want to tell James there's no coffee. Coffee is life, according to James and a few other people I know.)
Another from James: The turn table is broken. (This one scares me and reminds me that I probably should order an extra stylus for mine. Vinyl is life, life is vinyl. Remember kids, hometaping is killing the music industry.)
From Leanna: We're out of toilet paper. (That's just the worst, especially in a smelly public bathroom.)
From Amber: There was no kitty litter. (I'm honestly at a loss for what to say about this one. Hope your cat is an outdoor cat?)
Thanks to everyone who played and came up with a story in five words or less. You can check out the Facebook post here, and add your own five-word story if you like.
SWEET: Here are the most popular Halloween candies
LOOK: How Halloween has changed in the past 100 years
Stacker
compiled a list of ways that Halloween has changed over the last 100 years, from how we celebrate it on the day to the costumes we wear trick-or-treating. We've included events, inventions, and trends that changed the ways that Halloween was celebrated over time. Many of these traditions were phased out over time. But just like fake blood in a carpet, every bit of Halloween's history left an impression we can see traces of today.
Gallery Credit: Brit McGinnis