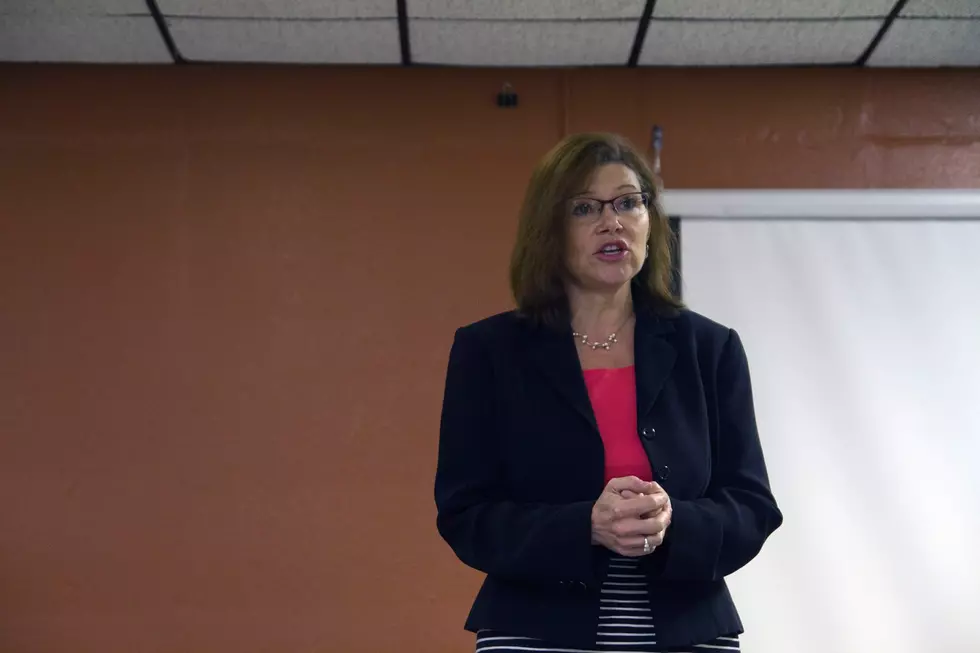 Hoagenson Running for U.S. Congress Seat
Courtesy of Renne Hoagenson Campaign - Facebook
Columbia resident and owner of 'Showcase Sedalia,' Renee Hoagenson, is running for U.S. Representative in Missouri's 4th Congressional District.
Some of Hoagenson's business experience includes small business marketing and development, along with some work in media.
She serves as a board member of the Sedalia Rotary Club and is the owner of 'Showcase Sedalia' magazine, which was started in 2011. Hoagenson is hoping to challenge current Representative Vicki Hartzler on November 6, in this year's midterm election. She has lived in Columbia, MO since she was 18-years old.
During a recent visit to Sedalia, Hoagenson sat down with KSIS to discuss some of the issues that are important to her campaign.
Hoagenson believes the government should focus on helping families, saying that "family is the foundation of this country." She wants to see higher wages for middle class families, adding that one way to go about raising wages is to cut payroll taxes. She noted not only would that help families, but would help small businesses as well.
According to Hoagenson, creating a quarterly tax cut for small businesses could help to offset cash-flow issues, which she says are often prevalent in a small business. She went on to say that small businesses could then pay out money to employees more incrementally and could help to relieve a tax burden.
With the high cost of childcare, another option that Hoagenson sees the possibility of is creating a childcare tax subsidy to help low-income families go to work. She is also a proponent of subsidies for a healthcare insurance system so everyone has basic healthcare coverage.
This is Hoagenson's first time running for public office and she is in favor of campaign finance reform. She says the House of Representatives was never meant to be for career politicians, "it is intended to be for private citizens stepping-up and serving."
Hoagenson said a starting-point for campaign finance reform is with publicly funded campaigns. No specifics were mentioned but she said a metric could be created to figure out which races (nationwide) would receive more money or less money. Comparing New York City to Mid-Missouri, she said the New York media market garners a much higher ad rate. She acknowledged other factors would have to be considered but indicated that publicly funded campaigns could 'level the playing field, which would free candidates up to focus on voter outreach, research, and policy.'
The midterm election is November 6, 2018.