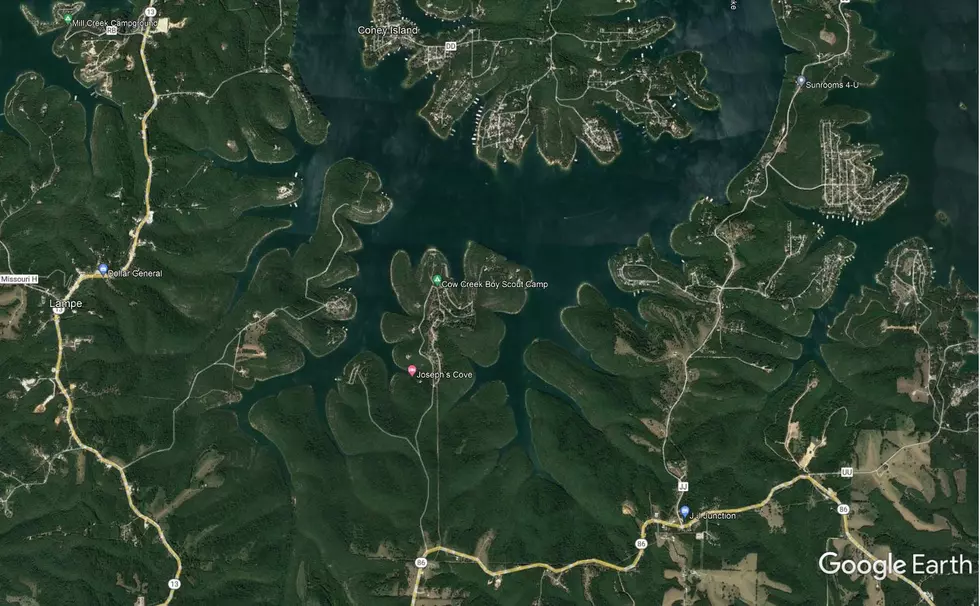 Iowa Man Injured After Jumping Off Boat
Google Earth
An Iowa man was injured in a boating accident that occurred Saturday afternoon in Stone County.
According to the Missouri State Highway Patrol, 55-year-old Daniel S. Hunt of Adel, Iowa, was aboard a 2018 Premier pontoon boat, which was anchored, on Table Rock Lake, five miles north of Blue Eye (southwest of Branson) at 12:59 p.m., when he jumped off the top deck and slipped, hitting his head on the outboard motor.
Hunt suffered moderate injuries and sought his own treatment.