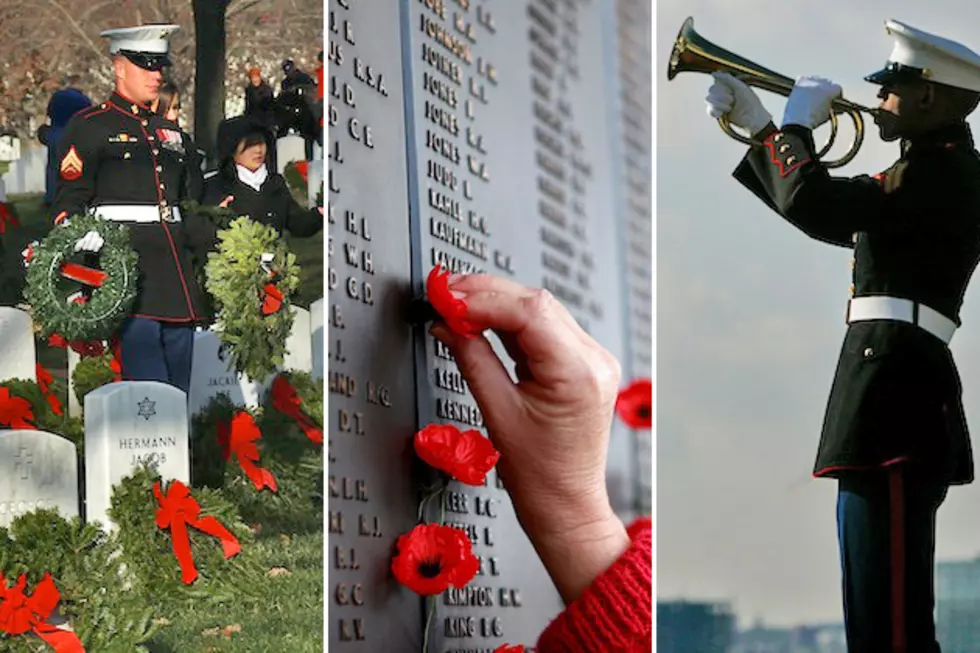 Win McNamee/Cole Bennetts/Stephen Chernin, Getty
James Allen Vinson, 78, of Sedalia, passed away Tuesday, April 29, 2014, at University of Missouri Hospital in Columbia.
He was born February 14, 1936, in Sedalia, son of William Henry Sr. and Violet Thelma Paralee Collins Vinson. On April 25, 1970, in Sedalia, he married Linda L. McMullin, who survives of the home.
Mr. Vinson enjoyed going to swap meets, trading and selling things, gardening and hunting. He enjoyed spending time with the Hardee's coffee group and at his brother's pawn shop. He loved his family and always put others before himself. He worked for many years in maintenance at Bothwell Hospital. He was an Army veteran of the Korean War.
In addition to his wife, survivors include six children: Rodney Vinson, of Oakdale, LA, Nathan Vinson, Gena Buchanan, Shannon Paull, Jenny Vinson and Chelsea Vinson, all of Sedalia; 16 grandchildren; 15 great-grandchildren; and five siblings: William Vinson Jr., of Sedalia, Nancy Crocker, of Greer, S.C., Dale Vinson, of Sedalia, Dianna Clifford, of Green Ridge, and Randy Vinson, of Sedalia.
In addition to his parents, he was preceded in death by two daughters, Angie Logan and April Vinson; and a sister, Dolores Bozarth.
Services will be held at a later date. Arrangements are in the care of Heckart Funeral Home.