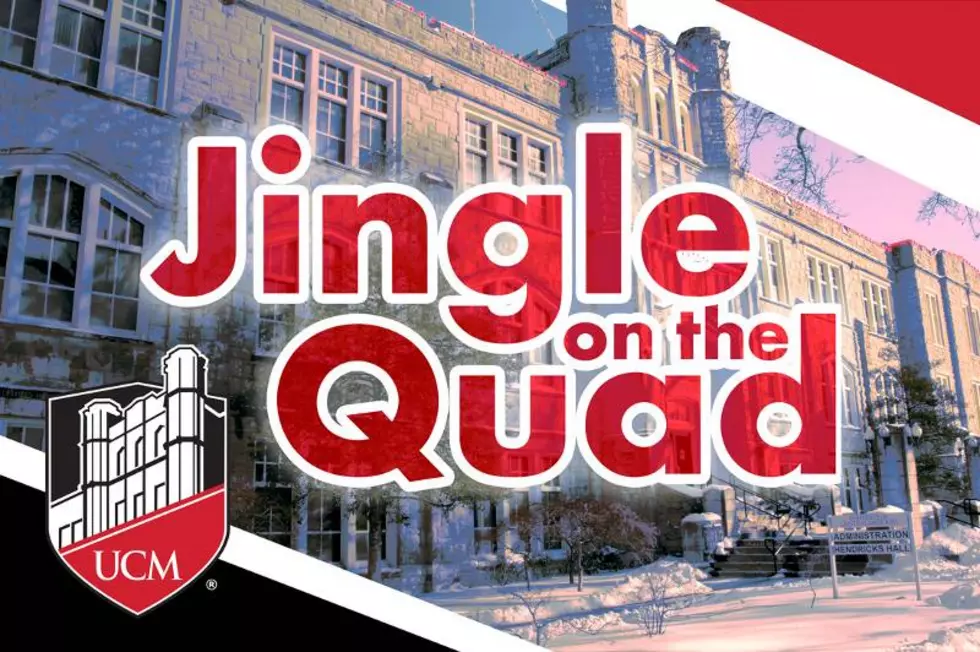 Jingle on the Quad, Giving Tuesday, Join Array of Activities for UCM
UCM
A campus known for its outstanding traditions, the University of Central Missouri will launch Jingle on the Quad, a holiday lighting ceremony, along with other events highlighting the season Nov. 29–Dec 1.
Giving Tuesday opens these festivities, followed by the Holiday Market, two evenings dedicated to the First Lady's Holiday Concert Series, and a performance by the UCM Jazz Ensemble. All events are free and open to the public.
Fund-raising efforts on Giving Tuesday, Nov. 29, are coordinated by the UCM Alumni Foundation as part of a global day of philanthropy. Anyone who donates $50 or more to the university's Central Annual Fund will have their gift matched by generous alumni and receive a limited-edition UCM stocking cap. Those who wish to donate may do so at ucmgives.org.
Expected to become an annual UCM holiday tradition, Jingle on the Quad takes place from 4:30 to 6:30 p.m. Thursday, Dec. 1. It begins with a presentation on the steps of the Administration Building, where the results of Giving Tuesday will be announced. One lucky winner will flip the switch to light up all five buildings on the quadrangle for the holiday season. The event features a hot chocolate bar, cookies and appearances by UCM's live mule mascots.
Individuals who are looking for a special gift for a friend or family member may find it among the variety of offerings at UCM's Holiday Market, taking place from 4 to 7 p.m. Wednesday, Nov. 30, in the Sandra Temple Elliott Ballrooms and the atrium of the Elliott Student Union. Vendors from the UCM student, faculty and staff community will be selling custom artwork, baked goods, clothing, jewelry and more.
A visit by Santa also is planned, with opportunities for photographs and family fun decorating cookies and making crafts at Santa's Workshop, co-sponsored by the Student Missouri State Teachers Association. Learn more about this event on the UCM Elliott Student Union Facebook page or call 660-543-4052.
The first evening performance for the First Lady's Holiday Concert is at 7 p.m. Wednesday, Nov. 30, followed by a second concert that begins at the same time on Dec. 1.
Both events are hosted by UCM First Lady Robin Best. Night 1 of the concert series takes place in Hendricks Hall and features performances by the UCM Wind Ensemble and Warrensburg Community Band. Night 2 of the series moves to Hart Recital Hall with a concert at 7 p.m. Thursday, Dec. 1, featuring a variety of seasonal and choral music performed by the UCM Concert Choir and Collegiate Choir.
Earlier on Thursday, individuals who want to take an afternoon break have an opportunity to listen to holiday tunes performed by the UCM Jazz Ensemble. The group will perform from 1:30 to 2:30 p.m. Dec. 1 in the Elliott Student Union atrium.
Members of the campus community and the general public are encouraged to share their holiday spirit by attending these events. Learn more at ucmfoundation.org/jingle.