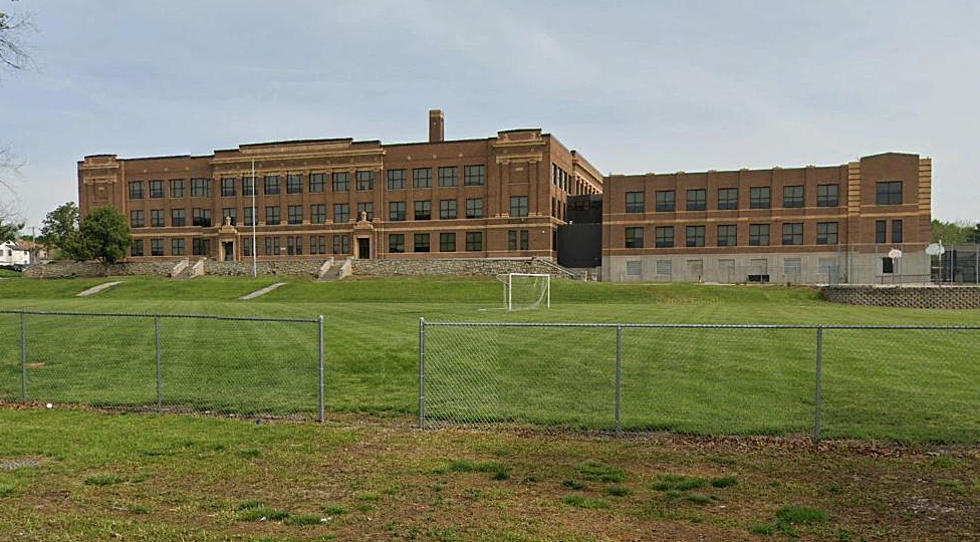 KC Middle School Student Dies After Stabbing
Google Earth
Kansas City Police say a student who was stabbed Tuesday morning in the bathroom at a Kansas City middle school has died.
Emergency crews responded to Northeast Middle School, 4904 Independence Avenue, shortly after 9 a.m.
Investigators said a male student was been stabbed and was later taken to a hospital with life-threatening injuries.
About 8:15 p.m., Tuesday, police said the student had died. The victim was identified as Manuel J. Guzman, 14.
Authorities said a person of interest was in custody -- that individual was also a male student.
The suspect was charged with first-degree murder, armed criminal action  and unlawful use of a weapon in Jackson County Juvenile Court.
School superintendent Dr. Mark Bedell sent a letter home to parents and guardians:
"It is with a heavy heart that I must inform you that our Northeast Middle School (NEMS) student has passed away from today's incident. At this time, we will wait for KCPD to release the student's name to allow the family some time to grieve privately. We will do everything we can to make sure we support the families who are involved in this tragedy through this difficult time.
"I am devastated for our students, our families and our NEMS community. Tomorrow, we will have additional counselors and clinicians at NEMS to provide support for students and staff. We know this news may affect you, as you are part of the KCPS family. We are working to make sure every school has the resources they need to support students and staff this week. I trust our trauma team to lead this work as we move forward together.
"Our students need us - now more than ever. Tomorrow, we start the difficult work of helping students and staff process grief and loss. I need you with Team KCPS to support our students and each other."
An earlier letter to parents said the school district was working with KC police to reopen the school on Wednesday morning with additional security officers present in the building.
School counselors will also be available, it was noted.