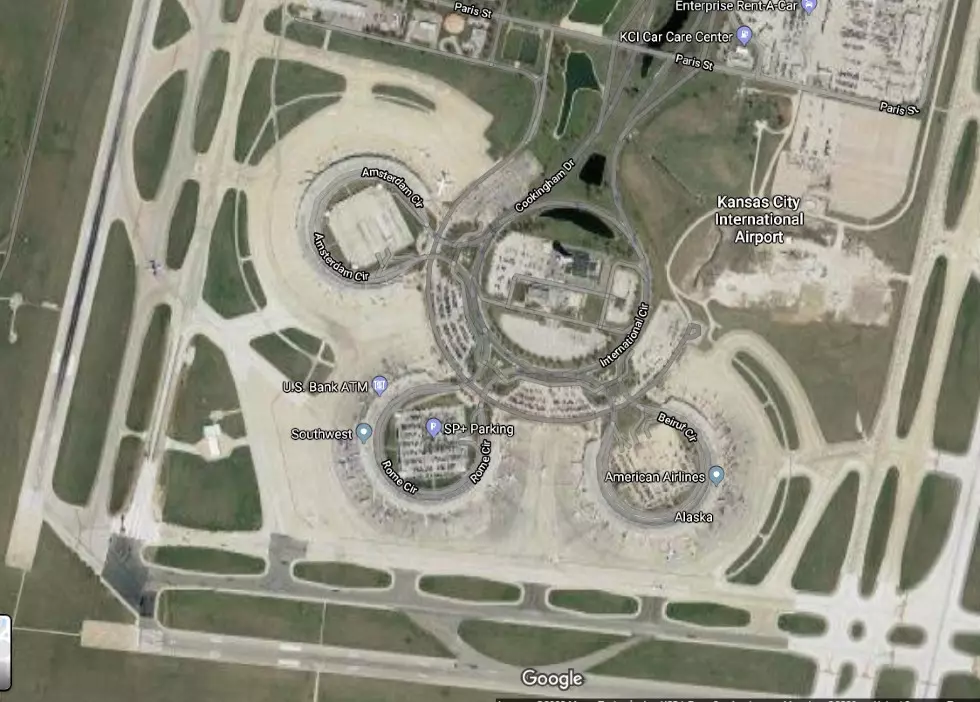 KCI Makes List of Top 10 Airports Best for Late Travelers
Google
If you're the kind of traveler who likes the push the envelope and arrive at the airport later than you probably should for your scheduled flight, there's a really good chance you'll get away with it when flying out of Kansas City International Airport.
Financebuzz.com conducted a study and figured out the best and worst airports for late travelers. In the study Kansas City International Airport ranked second among airports if you're running late.
Why? Financebuzz.com says even though Kansas City International Airport is the fifth largest terminal on the list, it's low number of departing passengers every day combined with a TSA wait time of 16 minutes or less give late passengers a good chance of making their flights. And that's with the airlines doing a pretty good job of getting flights out of the airport on time.
Other airports good for late arriving passengers include Houston's Hobby airport, Raleigh-Durham International, Indianapolis International and St. Louis Lambert International.
The worst airport for late arriving passengers: Newark Liberty International Airport. Also making the list Atlanta International, Seattle/Tacoma International Airport and Atlanta International. Surprisingly, not making the list Denver International Airport, Chicago's O'Hare Airport, LaGuardia Airport in New York, and LAX. I've experienced, or have had friends who have had nightmare experiences making flights at all these airports.
I've said it before and I'll say it again, flying out of cities the size of Kansas City, St. Louis or Indianapolis is less stressful and easier in my opinion than flying out of a major city like Chicago or Dallas. We're pretty lucky in this regard. Now getting to KCI, that can be a little bit of a challenge from our neck of the woods.