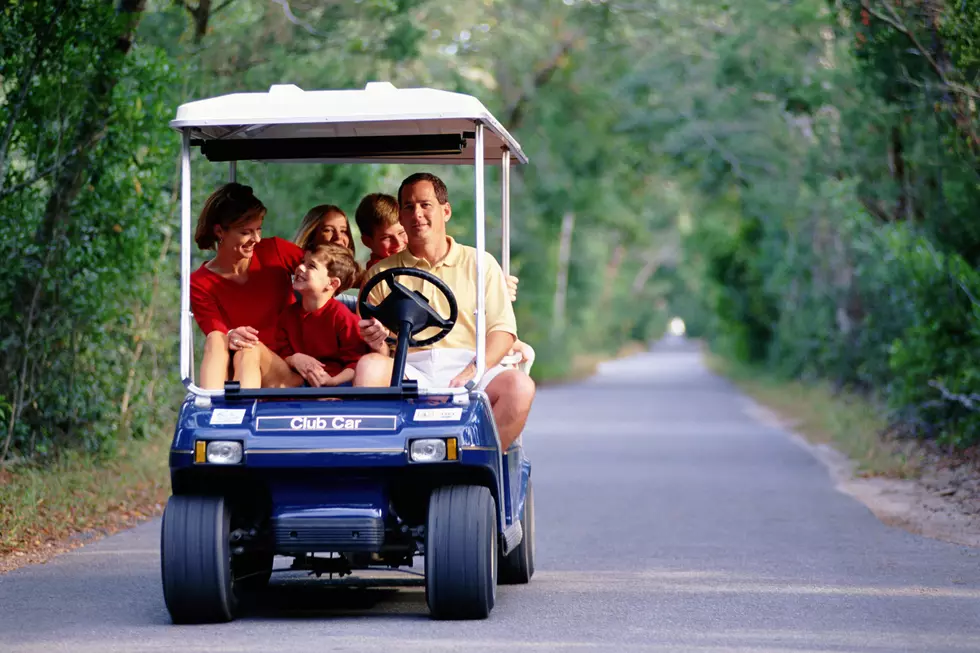 Knob Noster Could Finally Let A Teenage Dream of Mine Come True
Thinkstock
I don't know about you, but I was born and raised here in Sedalia.
So if you were as well, you know.  And you know you know.   But if you weren't, basically a lot of lives revolved around the Missouri State Fair when we were kids (hey, might still do now, for some).  Every kid wanted to get a summer job there. The competition was crazy high - not just from Sedalia, but all of West Central Missouri was applying. Back in the day, it was a thing that if you wanted the job, you had to put the name of someone you  knew that already worked there on the application.
Like, you could apply all you want, but if you didn't put the name of your 9th grade English teacher (who, like almost every other teacher worked every year at the Fair) on the top right of the app, you might not get a call back.  It was that big a deal.  Of course, times may have changed, and that may have been just hearsay back in the 90s, but at the time I believed it was true.
And I did work out there, every year.  I was a gate guard, I was a ticket taker, I worked in admissions.  Sometimes you'd get assigned to a different gate if they needed you somewhere else.  I did just about everything but parking, really.  But the one job I always wanted... the job I coveted amongst all others...  was Courtesy.
It was a part of Admission, at least it was then (might still be now).  Someone had the job to go around the Fairgrounds and help certain people get from place to place.  But you couldn't, you know, drive a car on the busy grounds with people everywhere. You'd have to take a golf cart.  Like if a somewhat important person needed to get from Gate 8 to the Gerken Dairy Building, but didn't need an escort from the Highway Patrol, a Courtesy Cart would show up. And that golf cart and driver would take them where ever they wanted to go.  That sounded like the best job EVER to fifteen year old me.  Heck, still sounds pretty good for a temp gig, if I'm honest.
But the key to all of it was the golf cart. I wasn't a kid who got to play around a lot on go carts or anything motorized.  So a golf cart was the epitome of excitement for pre-driving-license-me.  I got to try it a couple of times, and I thought it was the coolest thing since Dee Lite.
And then, well, life happened.  I stopped working at the Fair sometime in college.  I probably put in five good Fairs, though.  Never did find out how you got the sweet, sweet courtesy cart gig.  I grew up, got my degree, got my job, got married, got divorced, and life continued.   But now.  You guys. Now.
Our News Ace Randy showed me this post from the City of Knob Noster Facebook page. 
You can now legally drive a UTV/Golf Cart in Knob Noster. Please pick up your form at City Hall or print it from our website cityofkn.net. Once the Knob Noster Police Department inspects and approves your UTV/Golf Cart permit request, bring the completed form to City Hall and purchase your yearly sticker for $15.00.
AWESOME.  This sounds like the makings of the best life ever.  Well, if you live in Knob Noster, that is.  And own a Golf Cart or a UTV already.  And maybe not in the cold.  BUT in the Spring, Summer and Fall, I would be zippin' around all over town, baby! Of course there are some limits about where you can drive, but some helpful people in their comment section cleared that up.  And I'm sure people wouldn't appreciate it if you weren't, you know, being a nice, sane driver.  BUT STILL.
Can't you just imagine it?  Wanna go somewhere for a nice Spring Drive? Sure, let's hop in the cart - because rolling down windows is for SUCKERS!  Got a kid with a license, but no car yet?  Let 'em take the cart to the high school dance! Grandma's tired of super high insurance premiums? CART IT.  Just keep the battery charged and drive safely, and you'll be set!  Heck, a lot of carts and UTVs have stereo hookups and speakers and a TON of sweet accessories.  I could totally see it being a Friday Night Thing.
I imagine we'll see a lot more of these come Spring, but I hear some Knob residents are already taking advantage.  If you are, toot your golf cart horn once for fifteen year old me.
Cartingly Yours,
Behka
TACKLE THESE: Check Out the Best Uniforms In Each NFL Team's History