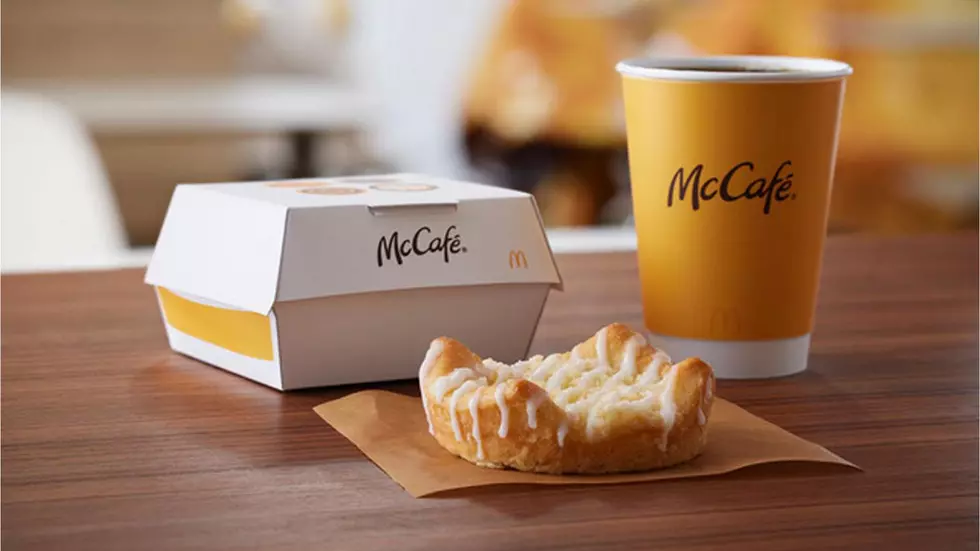 McDonald's Is Bringing My Favorite Sweet Breakfast Treat Back
McDonald's
While in school I did morning radio at my college radio station. On some Friday mornings after getting off the L train, I'd pop into McDonald's to get a little breakfast before my show. My usual was a sausage muffin, a Hi-C Orange Lavaburst drink, and a cheese danish, which went away when McDonald's upped their coffee and pasty game. Next week the cheese danish is back!
The cheese danish was never a sexy sweet treat at McDonald's. It was a pre-packaged pastry that was served warm in its prewrapped plastic wrapping. As a kid, I never thought about getting the cheese danish. It was the muffin with a hash brown for me. I don't remember exactly why I started getting the cheese danish with my sausage muffin, it might have been the price or something.
I had to be one of the youngest customers to get the cheese danish. I mean it really was the choice of the senior dudes that would come into the restaurant, get their coffee and danish, park their butts at a table to nurse their coffee, read the paper, smoke a few cigarettes, and talk about the old days with their buddies.
When I tried the sweet treat I thought it was the perfect compliment to the savory sausage muffin and the muted sweetness of the Orange Lavaburst Hi-C I got. That danish became the part of my McDonald's breakfast I loved. Then one day it was gone. Replaced by the more decadent sweets from the McCafe bakery.
My personal current favorite McCafe bakery item is the blueberry muffin, it's in my opinion, almost as good as the cheese danish was. Although it doesn't satisfy my savory-sweet contrast, as well as the cheese danish, did. Yet, it better move over, because McDonald's is bringing back the cheese danish this fall.
It's not the cheese danish I grew up with though, McDonald's says the McCafe bakery treat is "A fresh take on a pastry McDonald's first offered in the '80s." Hopefully, it will be served warm with the sweet cream cheese and vanilla drizzle just a little bit melty like the old ones were.
McDonald's cheese danish will be available starting next Wednesday, September 14 at participating McDonald's locations for a limited time. You better believe I'll be picking up breakfast to try the danish on Wednesday. Will it live up to the cheese danish I remember? We'll find out Wednesday.
LOOK: 15 Discontinued McDonald's Menu Items
See How School Cafeteria Meals Have Changed Over the Past 100 Years
Using government and news reports,
Stacker
has traced the history of cafeteria meals from their inception to the present day, with data from news and government reports. Read on to see how various legal acts, food trends, and budget cuts have changed what kids are getting on their trays.