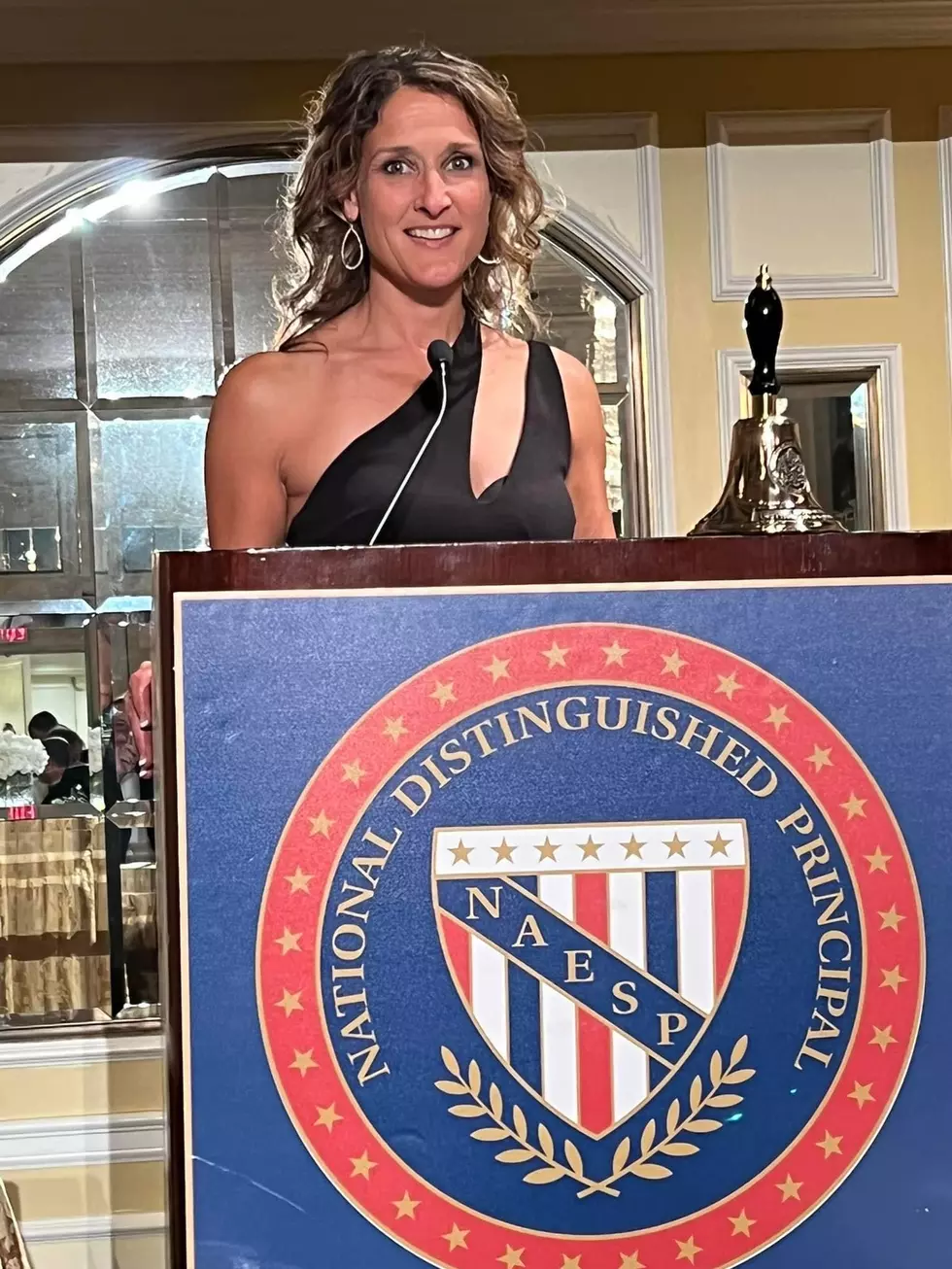 Missouri Principal Honored as 2022 National Distinguished Principal
NAESP
Stephanie E. Jackson, principal of Parkview Elementary School, is among 41 exemplary elementary and middle-level principals from across the nation and abroad named 2022 NAESP National Distinguished Principals (NDPs) by the National Association of Elementary School Principals (NAESP).
The principals were honored in Washington, D.C., for two days of events that culminated in an award banquet to honor their accomplishments.
"Principals are not just leaders in schools, but they're also trusted leaders in their communities—especially during difficult times," said NAESP Executive Director L. Earl Franks, Ed.D., CAE. "Schools across the country haven't gone unscathed from challenges created and exacerbated by a global pandemic. Despite these challenges, principals have doubled down on their commitment to educational excellence and health and wellbeing for their students and staff. On behalf of NAESP, I extend a heartfelt congratulations and thank you to the 2022 class of NAESP National Distinguished Principals, who have shown that their dedicated leadership and passion for students and their communities will outshine any challenges that are thrown their way."
Established in 1984, the NDP celebration program, held this year at The Willard InterContinental in Washington, D.C., recognizes public and private school principals who make superior contributions to their schools and communities and gives them the opportunity to share best practices with each other. NAESP state affiliates, as well as the U.S. Department of State Office of Overseas Schools and the U.S. Department of Defense Education Activity, selected these 41 principal honorees, who join 2,249 principals before them who also call themselves NAESP NDPs.
It is particularly fitting to acknowledge the work of principals in October because it is National Principals Month, which was established to recognize and honor the contributions of school principals toward the success of the nation's students, and encourage awareness of their significance.
Criteria for selection of the principals require that the honorees are active principals of schools where programs are designed to meet the academic and social needs of all students and where there are firmly established community ties with parents and local business organizations.