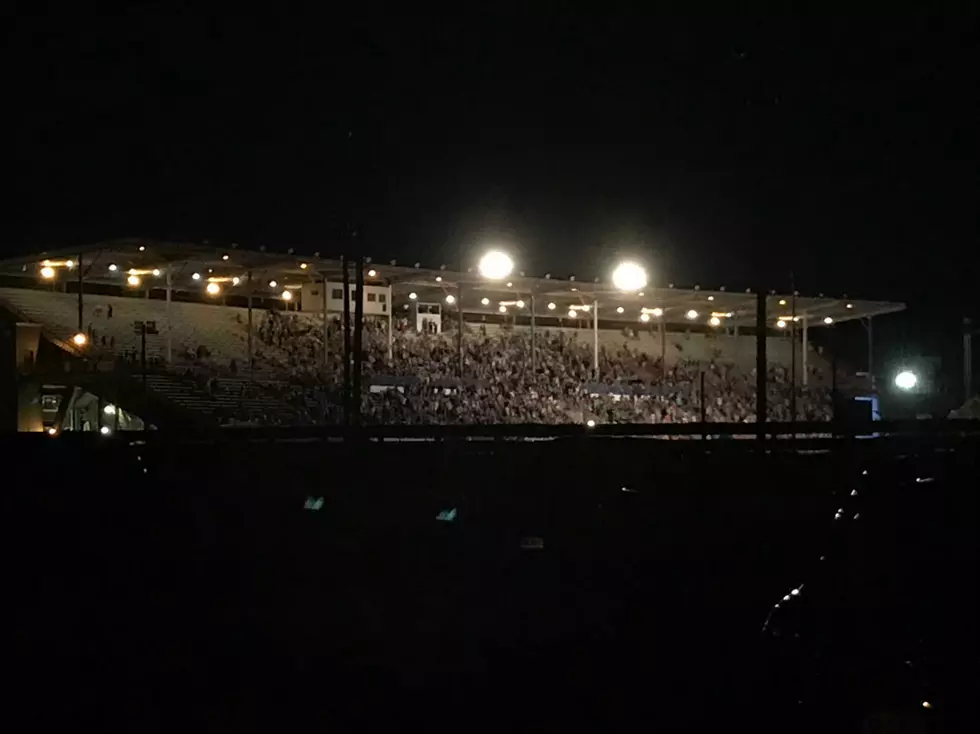 Missouri State Fair Announces 2 Grandstand Shows
Rob Creighton
It's that time of year. The time of year whenever an artist announces a summer concert tour we're looking to see if there's a hole during the Missouri State Fair, where just maybe, maybe, the fair will book the act. Or if you're really lucky, the artist's promoter jumped the gun and let the cat of the bag that an artist will be here during the fair. It's also the time of year when the Missouri State Fair starts revealing some of the grandstand shows. They've announced two shows so far.
The first, The Steve Miller Band and Marty Stuart and the Fabulous Superlatives along with comedian / country music performer Gary Mule Deer. In my mind it's an interesting touring partnership, although a little bit of a head scratcher for me because while I think it's an interesting show, I'm not sure how well it'll translate into a grandstand show at the fair. Especially when it's playing a lot of theaters.
In fact they've put a "festival" version of the show together that adds Brian Wilson and Taj Mahal to the line up for three dates, but according to the Steve Miller Band website that's not the show we're getting. Of course, Steve Miller and Marty Stuart are pros, and there's a few other bigger venues the acts are playing so I do think they'll put a show together that'll play well for the state fair audience.
Touring with the Steve Miller Band," said Stuart, "has proved to be magical. It is indeed an honor to go across the nation with Steve and the Steve Miller Band."

 

"Touring with Marty and the Superlatives is inspirational," said Miller. "This is undoubtedly one of the most talented touring combinations I've ever been involved in. We look forward to continuing working together to explore the roots of American Music. Adding the musical comedy of Gary Mule Deer to the show will be an unexpected treat for our fans. I'm delighted to be able to tour with these great artists and to bring the Steve Miller Band audience the best of the best.
Where the studio offers him unique insight into his current state of mind, onstage, when revisiting his classic songs like "You're Gonna Miss This" or "Every Light in the House" nearly every evening, he says he's taken back, if only for a brief while, to earlier moments in his life.

"It's hard to describe, I gotta be honest," he says of being overcome with emotion and reflection when trotting out some of his time-tested cuts for adoring audiences. "I've gotten to the point now where I'll be onstage singing 'Every Light In The House Is On' and I look down at the crowd and realize that person right there wasn't even alive when I recorded that song." He laughs. "To watch their face go, Oh, that's a cool hook, it's like 'Oh my god, that's the first time that person every heard that song!'