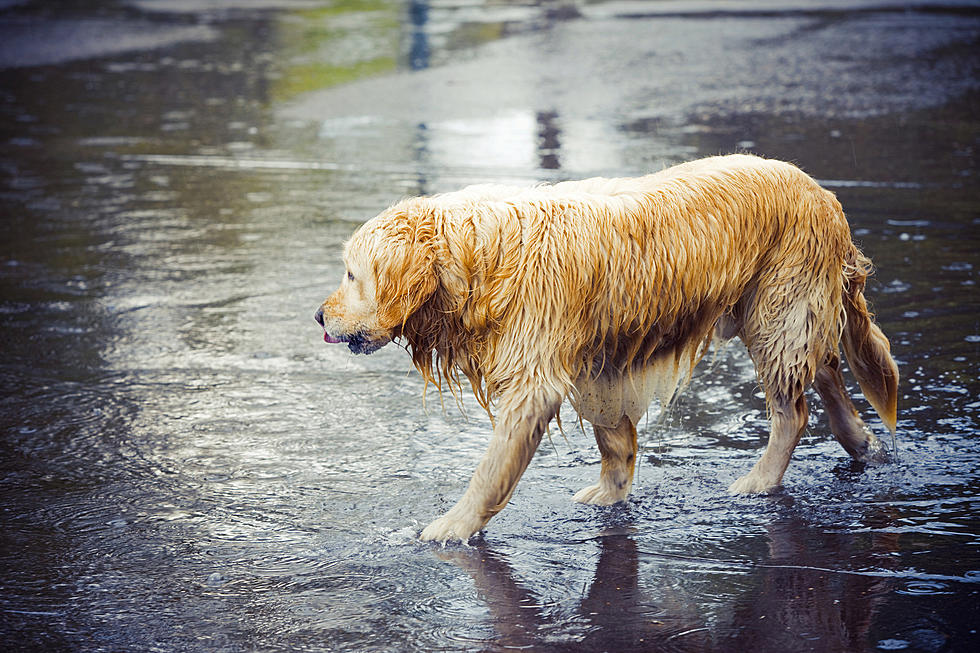 Mother's Day Weekend Will Be Wet, Any Severe Storms Possible?
druvo
The story has been updated to reflect lower chances of rain in the forecast from Weatherology. That said, the potential for storms outlined in this article still exists, with Fox 4 Joe Lauria's blog indicating those around the Kansas - Missouri state line have the best chance for storms between 8 PM -12 Midnight, with the risk decreasing after 10 PM. Storm chances decrease the further east you are from Kansas City. In other words, Warrensburg may have a better chance for storms, than say Sedalia or Boonville. 
If you're planning on spending some time with Mom outside this weekend, grab an umbrella or a jacket to keep the rain off you and her. So, we might get some rain. Just how wet will it be and will we see any severe storms?
The National Weather Service's Hazardous Weather Outlook calls for a chance of thunderstorms across portions of the area all weekend long. As far as severe weather goes, as of Thursday afternoon, the National Weather Service says the threat of severe weather appears most probable this afternoon, Friday, May 12, 2023.
The National Weather Service says storms are expected to develop over northeast Kansas and far northwest Missouri this afternoon and these storms will slowly spread eastward into the surrounding areas of northwest Missouri.
They say severe weather will be possible in the strongest and most organized storms. That severe weather can include hail, damaging wind gusts, and a possible tornado.
That said, meteorologists in the area don't seem to be in full-on storm alert mode.  Fox 4's Joe Lauria mussed in his blog that the "very iffy local severe weather chances" for this weekend are rather strange for Missouri this time of year, while pointing out this is the time of year we usually get a lot of severe weather.
Even the National Weather Service's outlook, which is hard to illustrate in a blog post, just doesn't seem to be overly concerned with the storm chances. One of the roles of the National Weather Service is to drive awareness about the possibility of weather that could harm us or our property, so when they're confident we'll see severe weather they're pretty vocal about it. So far that's not the case with this weekend's weather.
So what's our Mother's Day weekend shaping up to look like? Here's what our forecaster Weatherology says:
Friday - Overcast skies with a chance for scattered thunderstorms and a high of 84. The chance of rain is 30%.
Friday Night - Slight chance of scattered storms, low around 65. The chance of rain is 20%.
Saturday - Mostly cloudy with a chance for scattered storms. High of 87. 25% chance of rain.
Sunday - Scattered thunderstorms likely with overcast skies. High of 85. The chance of rain is 55%.
So yeah, keep that rain jacket or umbrella handy, and maybe plan something indoors with Mom.
If the forecast drastically changes this post will be updated up top with the latest information. Minor forecast changes may be reflected in the body of the story with a note added mentioning what's been updated. 
This Abandoned Missouri Hospital Will Creep You Out [Pic]
In 2014 St. Mary's Healthcare moved its hospital from its 100-year-old campus to a brand-new facility along Missouri 179. In February 2015, after its closing,
Backyard Exploration
filmed a visit to the abandoned facility. What was left behind was a little bit creepy looking.
WARNING: Under no circumstances should you enter an abandoned property. By doing so you risk bodily harm and/or prosecution for trespassing on private property.
You Can Own This Home in Sedalia for 20K: Good Deal or Money Pit?
This home on S. Harrison Avenue in Sedalia is for sale for $20,000. The property, at this point, is unsafe to enter because of holes in the flooring. The City of Sedalia also has code violations and an open demo order on the home. I'm not handy or experienced enough to guess whether enterprising skilled individuals could rebuild this house into a home, or whether it may lead the new owners into a home ownership quagmire explored in the 80s movies "The Money Pit" and "Funny Farm". Check out the pictures and make your own decision. If you're interested Amanda Allen is offering the property through
Missouri Central Real Estate Company, LLC