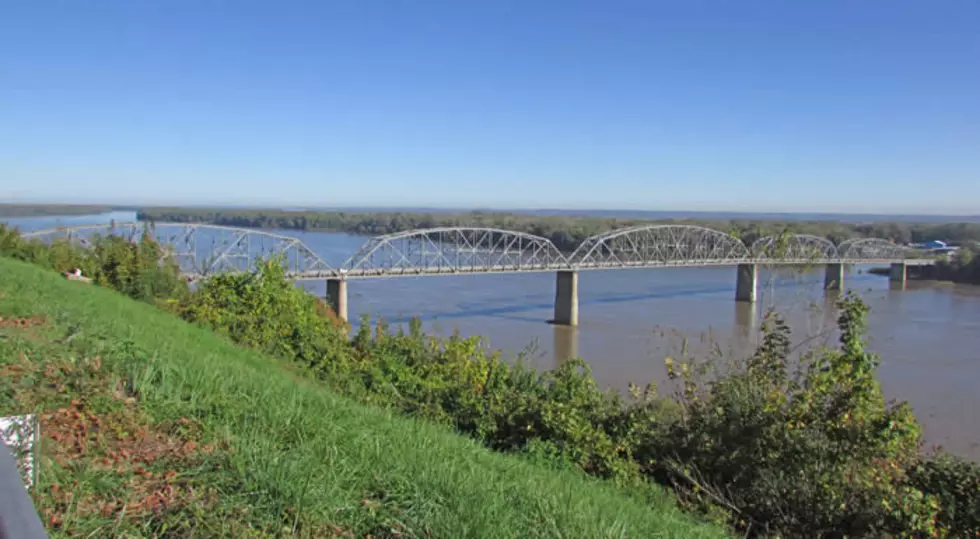 New NE Missouri Mississippi River Bridge Closer to Reality
MoDOT
An old, narrow and deteriorating Mississippi River bridge at Louisiana, Missouri, may finally be replaced within the next few years, following two recent developments.
The Quincy (Illinois) Herald-Whig reports that the Federal Highway Administration last month approved a proposal to build a new Champ Clark Bridge 50 feet south of the existing one in Louisiana, about 90 miles north of St. Louis.
Meanwhile, the Missouri Department of Transportation last week included the bridge project in a draft of the state's five-year plan, a move that means Missouri is closer to coming up with its share of the project cost. The new bridge will cost $60 million. A federal grant pays $10 million, and each state must pay $25 million.
Illinois has already set aside funding for its share.