Outgoing Missouri Senator's Vote Will Put Him On Wrong Side Of History
Getty Images
Our state of Missouri has an outgoing Senator, and will be voting for his replacement in the mid-term elections this November. 
That would be Republican Senator Roy Blunt.  He is retiring from office this year, and on Sunday he was on This Week With George Stephanopoulos.  He was on the show to talk about the story involving Supreme Court Justice Clarence Thomas and his wife, as well as if he would vote to confirm President Joe Biden's pick for the Supreme Court, Ketanji Brown Jackson.  You can watch the video below:
Blunt joins fellow Missouri Sen. Josh Hawley (R) in announcing plans to oppose Brown Jackson.  The Senate Panel is tied 11 to 11 on her confirmation.  Read info on the next steps HERE.
Considering that he will be leaving office, and by all accounts, Jackson is more qualified than the other 3 judges that were confirmed, his vote to NOT confirm Jackson will put him and his fellow Senator on the wrong side of history.  Check out the graphic below to address her qualifications in regards to the other justices on the court: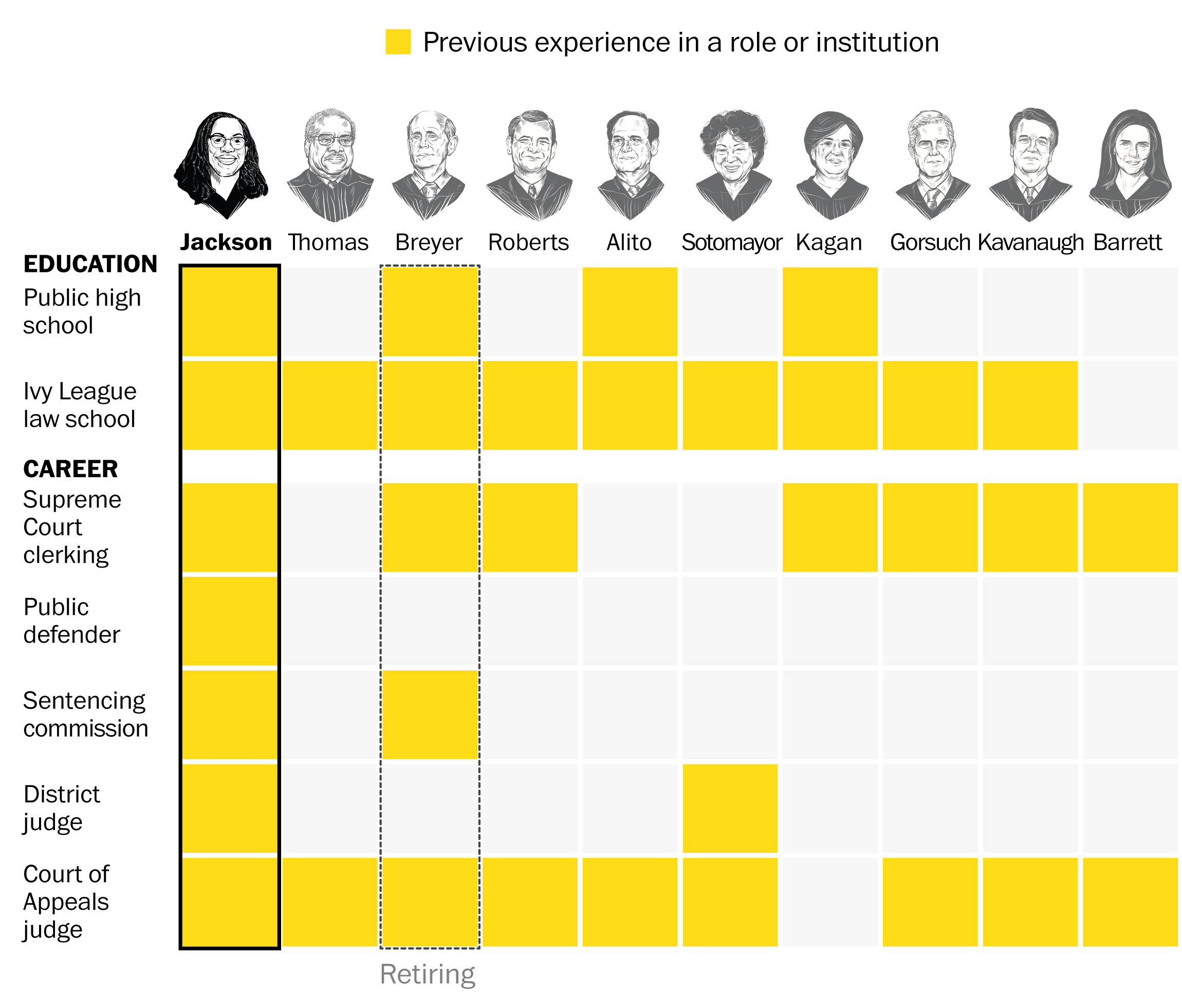 She is going to be confirmed.  She has the votes, including one Republican, Senator Susan Collins. This is a historic moment.  Since the votes will be there, and obviously she is more than qualified, to vote against her because of "judicial philosophy" seems like a silly excuse.  Because the same questions were not asked of Judge Barrett.
The outgoing Senator has a right to vote however he sees fit.  This vote seems more than partisan than anything else.  It will put him and Hawley on the wrong side of history.  This is one of the most qualified candidates that has ever been brought up for nomination.  She has not been forced through before an election, and was not accused of sexual assault.  It will not change the 6-3 conservative majority of the Court.  If he says that he "joining others in understanding the importance of this moment," then he should vote to confirm.
15 Ways You Can Help People in Ukraine Right Now
As Americans watch events unfold in Ukraine, many wonder how they can help. Below is a list of organizations responding to the crisis in Ukraine along with information on how you can support their various missions.