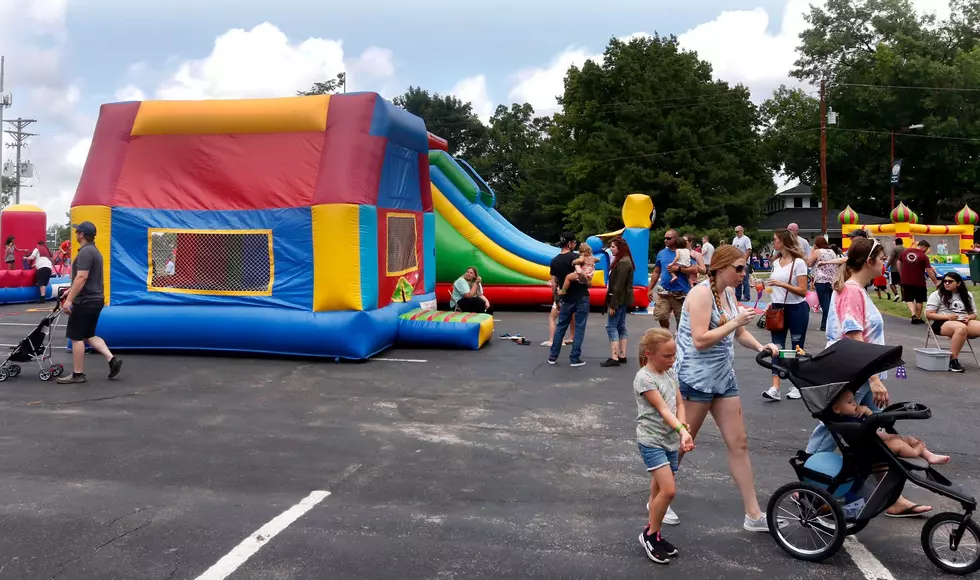 Parkapalooza at the Heckart Saturday
Randy Kirby
Due to the excessive heat, Sedalia Parks & Rec is moving the 2022 Parkapalooza event inside the Heckart Community Center on Saturday, July 16 from 10 a.m to 2 p.m.
Guests attending Parkapalooza will enter through the north parking lot through the side gym doors. There will be signage pointing attendees in the right direction. The north parking lot will be closed Saturday, July 16, so enter the building off 3rd Street.
Wristbands can be purchased in advance for $5 or they can be purchased on Saturday at the door.
Food trucks, tables and games will be set up in the north parking lot. Food trucks scheduled to appear include: Sweet Treats Ice Cream, Fresh Lemonade Company, Mid MO, Fork in the Road, and Local Sweets.
Twelve bounce houses will be moved inside the Heckart Community Center on all three basketball courts. Swimming at the outdoor pools at Liberty and Centennial will be half price, on Saturday in observance of National Parks and Recreation Month.
There will be no open gym during Parkapaloooza July 16, but Parks & Rec hopes to have it reopened later that evening after the clean-up of Parkapalooza is finished.
There will be no sensory playtime Saturday.
For more information: contact Savannah Lynde, Special Events and Marketing at slynde@sedaliaparks.com,  visit the Sedalia Parks & Recreation Office at 1500 West 3rd Street, or call (660) 826-4930.