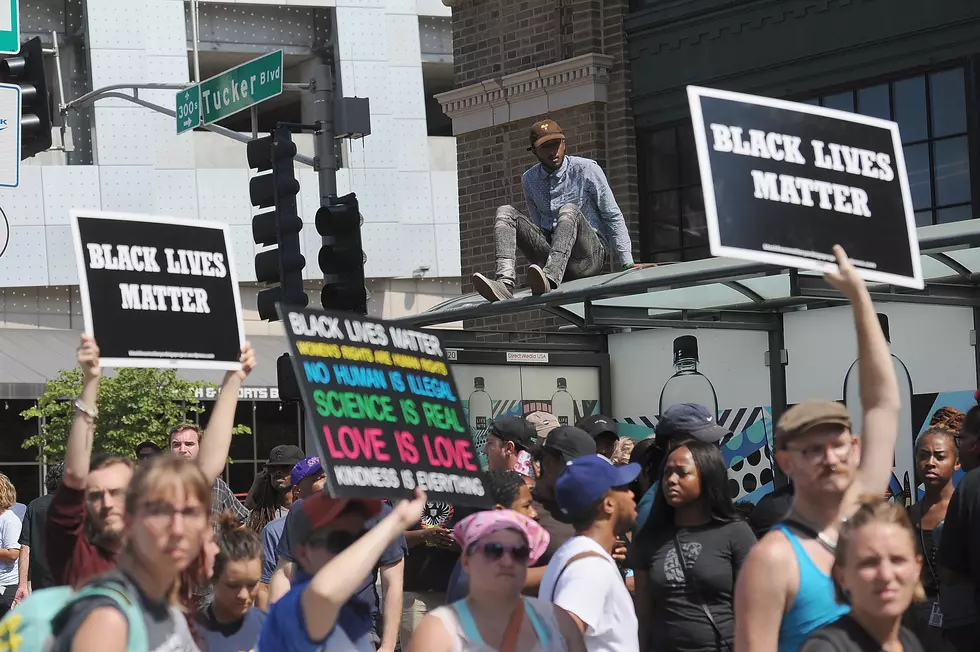 Protests in St. Louis Following Stockley Acquittal
Getty Images
Protests broke out Friday afternoon after a judge acquitted a former St. Louis police officer of first-degree murder in the shooting death of a black man following a high-speed chase in 2011.
The Associated Press and KRCG-13 report that Circuit Judge Timothy Wilson, issued the ruling against 36-year-old Jason Stockley, who is white. Stockley could have been sentenced to up to life in prison without parole, had he been convicted.
The report says that, Stockley shot 24-year old Anthony Lamar Smith, 5-times after a high-speed chase. Stockley says he saw Smith holding a gun before the chase began, and felt he was in imminent danger when he opened fire.
Prosecutors alleged that Stockley planted a gun in Smith's car after he shot him. A gun in the car had the officer's DNA on it, but not Smith's.
Stockley left the police force in 2013 and moved to Houston.
Earlier, protests included hundreds of people chanting peacefully. A report from the St. Louis Post Dispatch also says some protesters blocked an on-ramp to I-64, and some thrrew bottles and trash toward police.
The Post-Dispatch added that at least a few protesters were pepper sprayed by police, as protesters tried to block police from traveling in vehicles on Tucker between Clark Avenue and Spruce Street.
Later that afternoon, some people reportedly jumped on a police SUV and smashed the windshield.
The Patrol is charged with protecting interstates and keeping them open. A press release says, interfering with traffic presents a tremendous public safety hazard to pedestrians, motorists, and law enforcement. The Patrol will also be assisting local agencies in maintaining public safety in areas if requested.