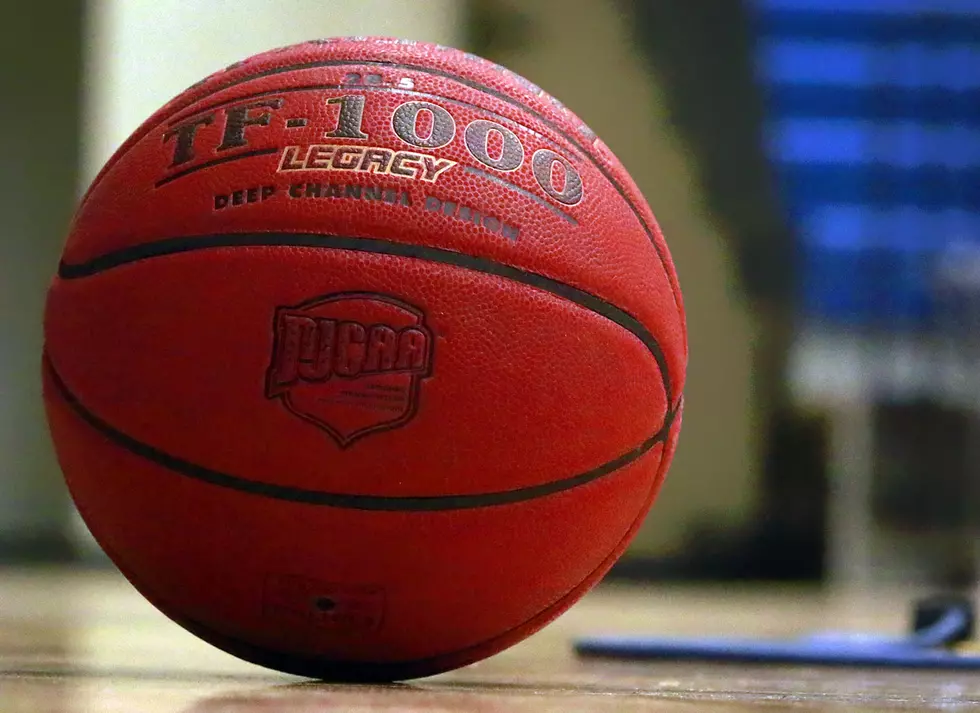 Roadrunners Add Five to Men's Basketball Team
Randy Kirby
State Fair Community College Roadrunners Basketball Head Coach Matt Brown has announced the addition of five student-athletes for the upcoming season.
They have all signed their National Letters of Intent and will begin at SFCC in the fall.
Dimitri Georgiadis is a 6'8'' forward from Richmond, Virginia, who is transferring from the Citadel, a Division I university in Charleston, South Carolina. As a freshman, Georgiadis played in six games, averaging 4.5 minutes and 1.5 points per game. He was named to the Southern Conference Honor Roll.
As a high school senior, he scored 12.1 points and pulled down 10.7 rebounds per game. He was a four-year letter winner in basketball at Benedictine College Preparatory in Richmond, Virginia. He also lettered twice in track and field and earned honor roll honors three times. Georgiadis earned the Headmaster's Award and received the Military Colleges and Schools of the United States Presidents Award. He also played for the Romanian U20 National Team and the U18 National Team.
"Dimitri will bring our team size, rebounding and physicality," said Brown. "He also brings Division I experience and mental toughness."
Sarion McGee is a 6'7'' forward from Milwaukee, Wisconsin. He played basketball at Destiny High School and spent a year at Beckley Prep in Beckley, West Virginia. He averaged 10 points and 10 rebounds a game at Beckley
"Sarion brings rebounding and physicality as well as athleticism," said Brown. "He has the potential to help the team this year."
Michael Wright is a 6'7'' guard/forward from Chicago, Illinois, who played basketball at Proviso East High School and a year of prep school basketball at IMPACT Academy in Las Vegas, Nevada. Wright led his team in scoring averaging 14 points per game.
"Michael is a skilled player who can shoot the basketball," said Brown. "He is a guy we can move around and play in different positions. He is a hard worker who played in a good high school program."
Lual Akot is a 6'6'' guard/forward from Ottawa, Ontario.  He played basketball at Topflight Academy in Canada. Last year Akot averaged 14 points a game.
"Lual shoots the ball well," said Brown. "He gives us more length on the perimeter and is another player who can play multiple positions. He also plays well in transition."
Kailleb Walton-Blanden is a transfer from Gillette College, a National Junior College Athletic Association program in Gillette, Wyoming. He is a 6'2'' guard from Rapid City, South Dakota. He started in all 31 games last season and averaged 14.9 points, 4.5 assists and 2.4 steals per game.
Walton-Blanden played basketball at Central High School in Rapid City. He was named first-team all-state and a finalist for Mr. Basketball in South Dakota.
"Kailleb is a good ball handler who can score," said Brown. "He brings a year of experience at the community college level and will be a good fit for us. We are excited to have him."
--David Rohrbach, SFCC Athletics