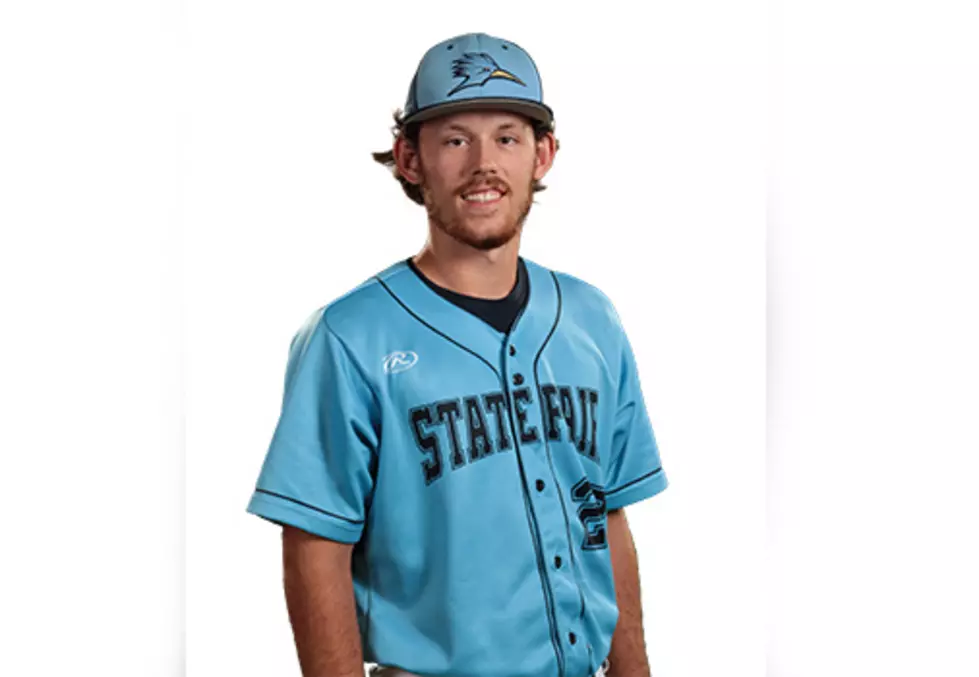 Roadrunners Pitcher Imhoff Signs to Play at Columbia College
SFCC
State Fair Community College sophomore pitcher Josiah Imhoff recently signed a National Letter of Intent to attend Columbia College in Missouri this fall.
Imhoff was a key member of the Roadrunners pitching staff throughout his career as a Roadrunner.
"Josiah was one of the more consistent members of our pitching staff," said Roadrunners Baseball Head Coach Jud Kindle. "He pitched in multiple roles throughout his career and was able to eat up a lot of innings. Josiah was a pitcher we relied on in any situation where we had a chance to win a ballgame."
Imhoff helped SFCC to a 33-24 record as a sophomore when the Roadrunners hosted and won the first sub-regional series in the history of the program. SFCC also knocked off the top seed in the opening round of the Region 16 tournament.
The Jefferson City native posted a 5-4 record with one save and one complete game as a sophomore. He made 15 appearances, 11 of which were starts. He finished third on the team in innings pitched with 59, while striking out 37 batters.
As a freshman, Imhoff appeared in 13 games, finishing the season with a record of 3-0. He struck out 20 batters in 33 2/3 innings and finished the year with a 4.81 earned run average.
"I enjoyed having Josiah as part of our program the last two years," said Kindle. "He is a consistent player with great mental capacity."
--David Rohrbach, SFCC Athletics