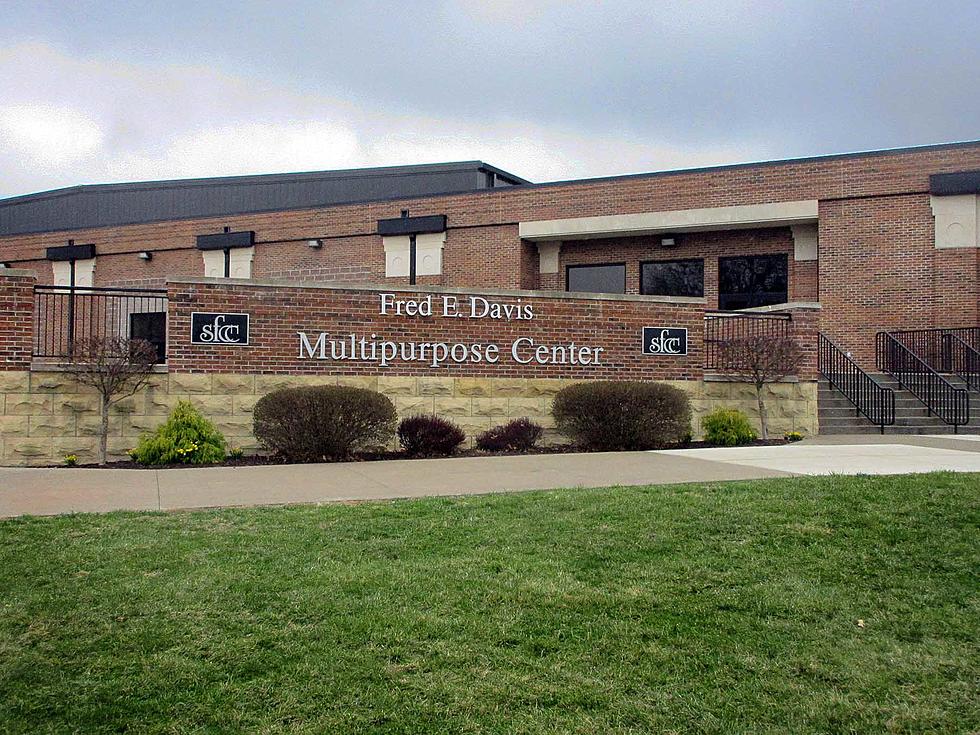 Roadrunners Prepare For Indoor Track & Field Season
Randy Kirby
The State Fair Community College (SFCC) Roadrunners are busy preparing for the upcoming season.
Coach Brad Hagedorn and his coaching staff have been preparing for the squad's first season since last spring.
"There were more student-athletes available to be recruited to our men's team when we started the process in the spring," said Hagedorn. "We were able to sign a few of them to SFCC instead of going somewhere else and prove to a few others that being a track athlete was an option for them."
Coach Hagedorn has been pleased with how practices have gone so far in the preseason.
"There's been a lot of competition in practice," said Hagedorn. "We've had to kind of back off a little bit. They are very smart; it doesn't take much to explain to them what I'm trying to get across to them." There have been some leaders who have emerged in the process."
Coach Hagedorn has been impressed with the leadership ability of Brandon Allen from Parkview High School in Springfield.
"He has been phenomenal," said Hagedorn. "He leads in practices and is one of our hardest workers. He is exceptional in the classroom and has really adapted to what we're trying to do. He is on time and doesn't miss class. Jalen McGee is one of our best athletes, who can do a lot of things at a high level. I expect him to be one of our top performers. Jax Brandes works really hard and is a good role model for the rest of the team."
The Roadrunners will get their first opportunity to compete their indoor season at Northwest Missouri State University on Saturday, Dec. 4. They will return to action after the holiday at the Friends Invitational in Wichita, Kansas on Jan. 8. The Roadrunners will compete at Washburn University on Saturday, Jan. 15.
SFCC will travel to Pittsburg State University on Saturday, Jan. 22. SFCC will travel to the University of Central Missouri on Jan. 28 and 29. SFCC will travel to Northwest Missouri State University once again on Feb. 4 and 5. The NJCAA Division I Indoor Championships will take place on Mar. 4 and 5.
"I think some of our jumps and field events will be some of the best events for the men's team," said Hagedorn. "I think we'll be good in the hurdles and our long sprint group will also be strong. I also look for some of our cross country student-athletes to do well in the 5000m on the track after running cross country in the fall."
Coach Hagedorn would like to see his team continue to build on the culture of the program.
"We want to make sure that we are good students and good people," said Hagedorn. "We talk every day about supporting each other and being good teammates, because those are things that will be important when they leave here. The ability to be good at track is a byproduct of doing all of the other things right."
Coach Hagedorn has also assembled a solid team of support of Assistant Coaches Jad Mulgrew, Jason Cannon, and Jeff Crouch, along with cross country Assistant Coach Matt Clark.
Coach Hagedorn likes what he has seen from his team so far.
"We're teaching them how to be accountable," said Hagedorn. "We're showing them that being a collegiate athlete is hard work and takes a lot of time. I'm proud of the work that we're doing, and I'm proud of the work that we will continue to do."
-- David Rohrbach, SFCC Athletics