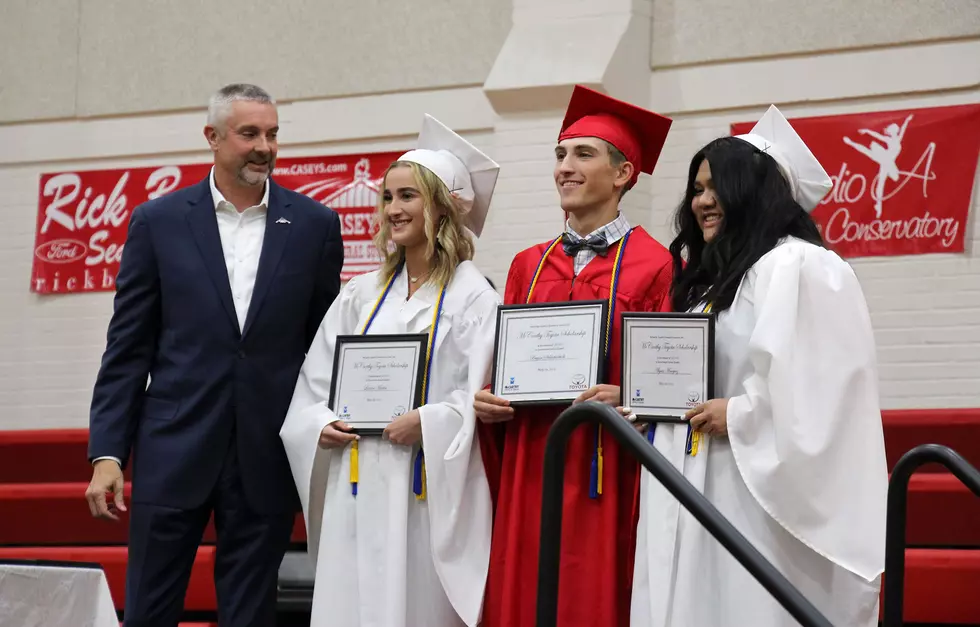 Sacred Heart Class of 2019 Receive McCarthy Toyota Scholarships
SHS
Three students from the Sacred Heart School Class of 2019 each received a $2,000 scholarship from McCarthy Toyota recently.
From left to right: Karl Kramer, McCarthy Toyota; Lauren Martin, Bryan Schlotterbeck, and Alysia Marquez. The McCarthy Toyota Scholarship was established in 2015 to recognize and financially support deserving Sacred Heart High School graduates. All 19 members of the Class of 2019 announced plans to attend college.
The class was awarded a total of $1,857,340 in scholarships, and have accepted $706,500 in college scholarships to be utilized over the next four years.