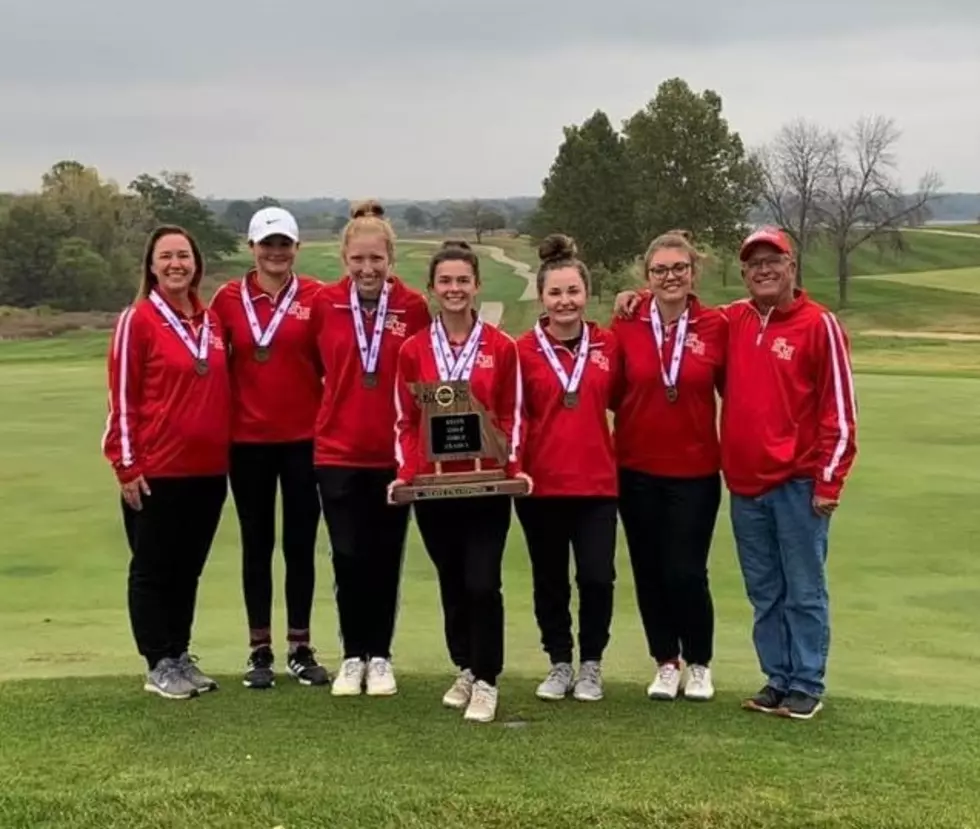 Sacred Heart Golfers Secure Championship Trophy at State
SHS
Another day of cold and wind had the Sacred Heart golfers battling out their scores at the second round of the Class 1 State Golf Championship in Smithville.
Caten Lucchesi powered through the day, consistently playing the ball down the fairway and onto the green.  She finished the day with an 89, just two strokes more than the previous day, bringing her final score to 176, and putting her in second place at the tournament.
Kelsey Hudson's score of 103/109 gave her a two-day total of 212.  Megan Wingerter carded a 109/104 for a total of 213, Kate Carney brought in a 105/110 total of 215, and Addy Trammell scored a 115/104 totaling 219 for the two days.
The Sacred Heart Team score was 404/406 totaling 810 and they broght home the Class 1 First-place Team Championship trophy.
Pic 6542-2:  Left to right: Coach Carla Lucchesi, Kate Carney, Megan Wingerter, Caten Lucchesi, Addy Trammell, Kelsey Hudson, Asst. Coach Jeff Lucchesi
Pic 6543: Caten Lucchesi placed 2nd in the Class 1 State Golf Championship