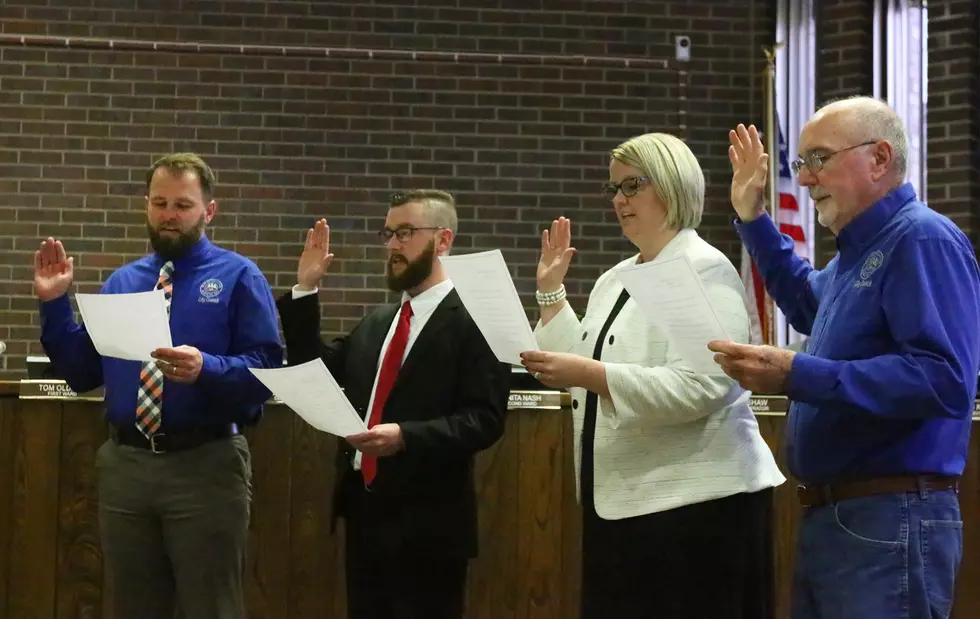 Sedalia Council Experiences Personnel Changes
Randy Kirby
New Council members who won their elections April 2 were officially sworn in Monday night at the regular Sedalia City Council meeting.
Council members Andrew Dawson, Megan Page, Bob Cross and Thomas Oldham all won their elections. Monday was the first time Council met since the April 2 election.
All four were sworn in by City Clerk Arlene Silvey.
Thomas Oldham ran unopposed and won with 95 percent of the vote. Andrew Dawson beat Kevin Walker and Connie Hankins with 40 percent of the vote. Bob Cross beat Ben Lyles with 69 percent of the vote. Megan Page ran unopposed and won with 97 percent of the vote.
Dawson was appointed by Mayor Kehde to fill the unexpired term of Councilman Russell Driskell, who died Jan. 22. Dawson then ran on the April 2 ballot and won a seat as a Second Ward Councilman. Bonita Nash is the other Second Ward Council member.
In addition, former Mayor Pro Tem Don Meier recently announced he was stepping down from his seat, and Mayor Kehde has since appointed Charles Lowe to take his place as a Third Ward Councilman. Lowe attended Monday night's meeting and was recognized by Kehde.
Mayor Kehde presented a plaque to Turley for her years of service to the Council, a position she has held since 2012.
"It's been fun. Good luck in the future, and I'll always be around," she said.