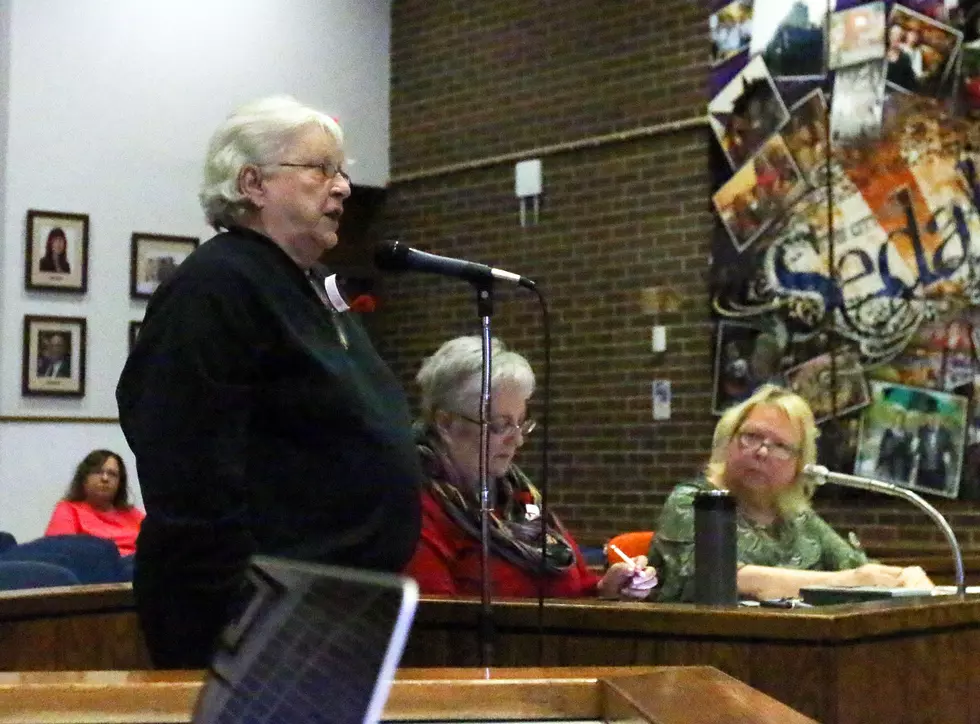 Sedalia Council Hears Trash Talk
Randy Kirby
The Sedalia City Council heard a lot of trash talk Monday night.
Kristen Wright of the 800 block of West Third complained about the trash collecting behind her at two burned houses, one of which is being used as a dumping grounds by area neighbors.
Bricks, mattresses and other debris are being pitched in the yard, she noted. "It looks horrible," she said, later adding that an old vacuum was also tossed into the yard.
Mayor John Kehde said he plans on a walk-around inspection of the area very soon. He added that the condition of the neighborhood was the topic of discussion at a noon meeting with First Ward Councilman Andrew Dawson. Dawson is the Community Development Chairman for the Council.
"City Administrator Mr. Shaw and I were dealing with that first burned property and the RV and all the tires that were there, and that was a terrible mess," Kehde said.
"I appreciate your concern, and I guarantee it's our concern, also," Mayor Kehde said. "We're diligently working on it."
First Ward Councilmen Jeff Leeman and Tom Oldham offered their assistance in the matter.
Chief Building Official Tom Mayes updated Wright on the situation. "We are pretty active along that section of South Prospect. But just to let you know, those two structures will be gone in the next four or five months," he said.
Becky Weisel complained that her recyclables are not being picked up for the past three weeks in the 500 block of W. 5th. She added that they didn't leave a note and she did call public works and complained. Weisel, who works at ABC Advertising, also complained her paper recyclables weren't being picked up.
Also, a rental property at 1315 E. 5th sits next to a burned out structure, she said, adding that the renters with small children are complaining that people are constantly coming and going at the burned house. She asked Council when that house would be removed.
Mayes explained that the property is scheduled to come before the Board of Appeals. "We're looking to have the state remove the lien and his brother will deem the property over to us," Mayes said, "so we will be taking it down ourselves for ourselves, and we will have the empty lot."
The man who lived there now lives in a nursing home, Mayes noted.
He added that the sanitation department is now going through a transition period.
The next Board of Appeals meeting is June 4, it was noted.