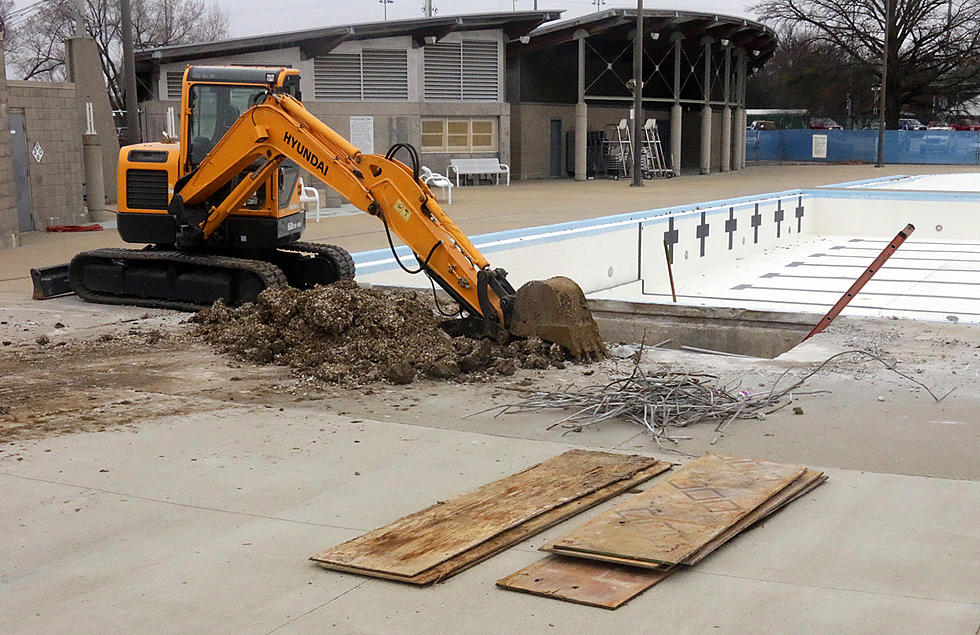 Sedalia Park Board Approves Bid for Liberty Pool Foundation
Randy Kirby
The Sedalia Parks and Rec Board met for a brief meeting Tuesday evening at Convention Hall and approved a bid related to the ongoing construction at Liberty Park Pool.
Three bids were placed for foundation & gutter pinning and surface draining improvements. Park staff recommended the board accept the lowest bid from Rhad Baker Construction LLC, in Fulton, MO, in the amount of $150,053.
Sedalia Parks and Rec Director Amy Epple indicated the construction company guaranteed work would be completed by the pool's opening day, scheduled for May 26.
The board also approved a 2-year contract agreement with Medallion Electric, in Sedalia, for sports field lighting service and repairs.
Epple noted that most lighting work throughout the year is usually performed at the soccer and baseball fields, which requires a boom lift rental. The cost of a rental was included in Medallion Electric's fees.