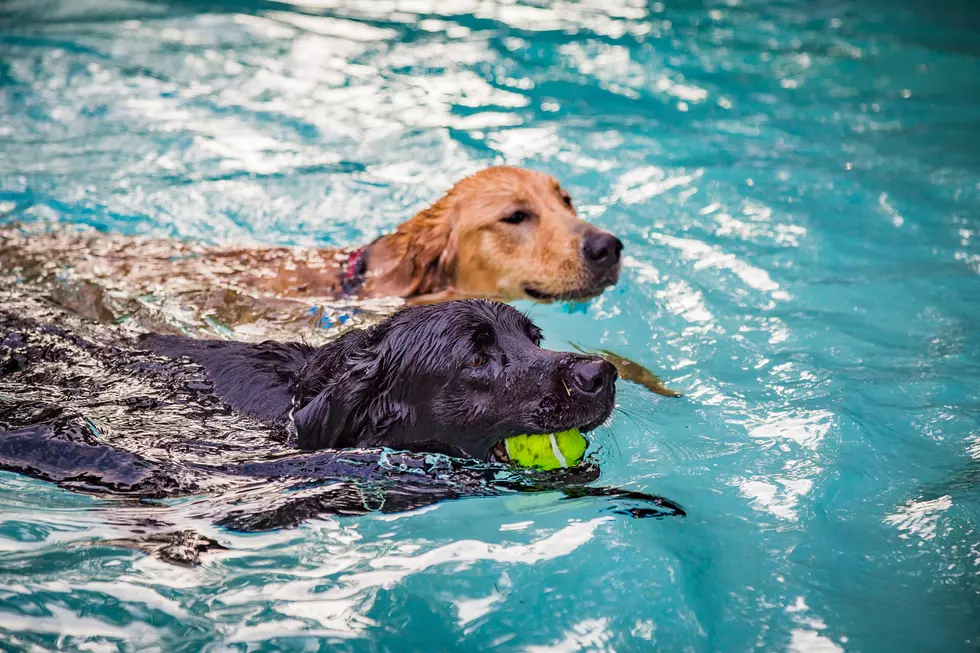 Sedalia Parks & Rec Sets Dog Days Doggie Dives
Paige_Rigoglioso
Some dogs just love the water. They love to jump in the water. They love to splash around the pool. They love paddling around. If this describes your pup, then maybe you should think about heading to Centennial or Liberty Pool for one of Sedalia Parks & Rec's two Doggie Dives.
Doggie Dive number one is at Centennial Pool on Wednesday, August 10. And Doogie Dive number two is at Liberty Pool on Labor Day, Monday, September 5. Both Doggie Dives are scheduled from 6:00 PM - 8:00 PM CDT.
Here's the deal though, these Doggie Dives are great for dogs who love being in the water and are good listeners when it comes to their owners. Here's Sedalia Park's and Rec's rules for their Doggie Dives:
Owners must bring proof that their dogs are currently vaccinated.
Dogs must remain under their owners' control at all times.
Dogs must remain leashed until inside the pool gates, no free running.
Owners are responsible for any accidents their dog may have.
No human swimming is allowed during the Doggie Dives due to health concerns.
The cost is $5.00 per dog, and advanced registration is not required for this event.
Back in the day, when JJ "The Chill Hound" and I were much younger, this would have been a great event for us. These days, he's an old man, and health concerns give me pause in taking him to an event like this. He's a little cranky. However, if your dog loves the water, loves other dogs, and is well behaved. This could be a fantastic way to top off the summer.
Don't Want To Rough It Camping? Try Jellystone Park near Hannibal
If you're not much of a camping family but would like a camping experience. Or if you just don't want to rough it but still want to use your camper or camping gear check out
Jellystone Park at Mark Twain Lake near Hannibal
. Heck, you can also skip the camper or tent and just rent a cabin or hotel room if you'd rather. You might also run into Yogi and Boo Boo during your adventure.
This Custom Built Round Steel Home Near St. Louis Is For Sale
Check out this one-owner unique custom-built round steel home for sale near St. Louis. This well-hidden home in Saint Peters is near Lambert International Airport and has living space to suit large families. There are plenty of bedrooms, home office space, an open floor plan, a great center staircase, and a beautiful huge lawn. The home is being offered by Jennifer L. Bell of Keller Williams Realty West for $1,200,000. Check out the listing on
Zillow
.