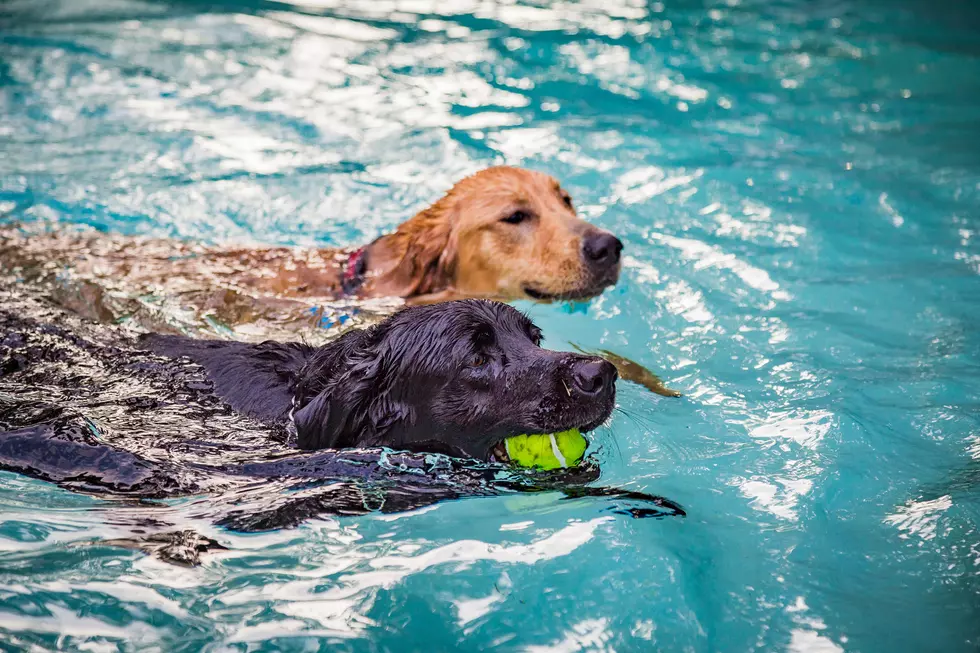 Sedalia Parks & Rec Sets Doggie Dive Dates
Paige_Rigoglioso
Is that time in the summer where Sedalia Parks & Recreation has set the doggie dive dates that marks the end of summer fun in our park pools? I'm afraid it is. But cheer up, we're really only halfway through the summer. And Parks & Rec always seems to button up one pool before the State Fair starts, and that's happening a month from now.
The Doggie Dive is happening at Centennial Pool Wednesday evening August 12 from 6:00PM - 8:00PM CDT. Liberty Pool's Doggie Dive is scheduled a few weeks later on Tuesday evening September 8 from 5:30PM - 7:30PM CDT. Cost is $5.00 per dog at each event.
So what are some things you need to know about this year's Doggie Dive?
Due to health concerns, no humans will be allowed in the pool with their dogs.
Dogs must stay under control of the owner at all times.
Dogs must stay leashed until inside the pool area. No free running.
Owners need to clean up any "accidents."
Any dog (and his or her owner) not obeying the rules or causing a disturbance may be asked to leave.
Proof of current vaccination is required to participate.
I've always wanted to see how J.J. "The Chill Hound" would react in pool situation like this. I mean get the sweet boy outside and he's always sticking his feet in the water bowl and playing with the water. And there was that one time he made straight for the kiddie pool at the kennel.
That said, I'm not sure we're ready to jump in a big boy pool. And I'm not quite sure how he'd react among other dogs. I mean he's a social boy. So I suspect he might be more inclined to want to meet other dogs and play a game of chase on the deck than just jumping in and going for a swim. I'm also not sure I'd want his first time in a big boy pool to not have me right there next to him.  Just yaknow, in case something happens and he forgets how to doggie paddle.
All that said, for people who know their dogs know how to swim and enjoy the water, and are rather well behaved. The Doggie Dive sounds like a lot of fun for our four legged friends. Mark it on your calendar.