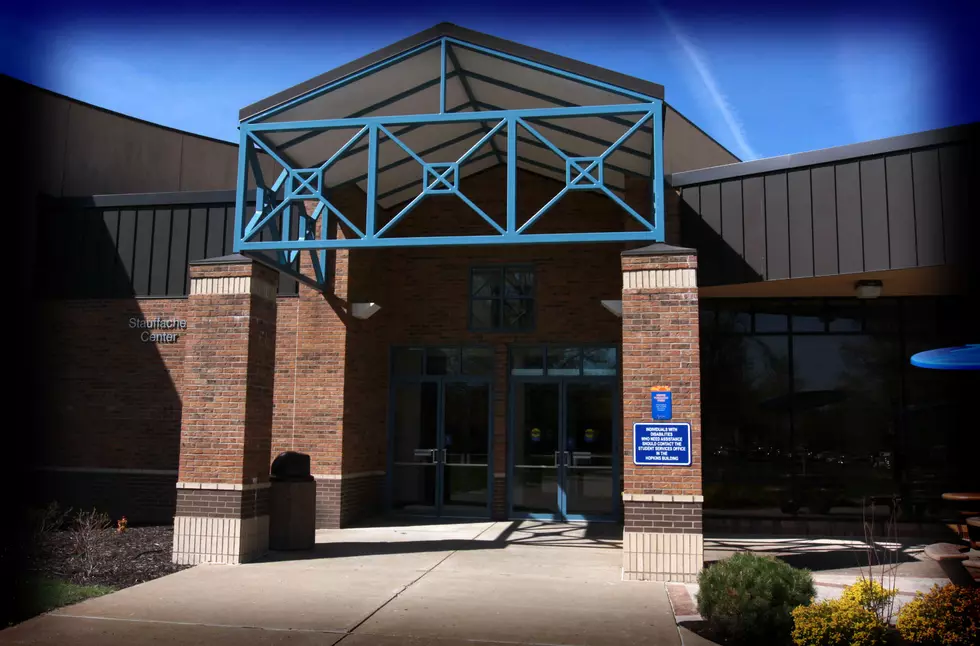 SFCC To Host Public Speaking Showcase
Randy Kirby
Public speaking skills will take center stage at the first-ever Public Speaking Showcase, co-hosted by State Fair Community College's Communication Studies and Speech and Debate Team. 
The event, which is free and open to the public, will be at 6 p.m. Monday, May 2, in the Stauffacher Theatre on the Sedalia campus. The event will be live-streamed on the college's YouTube channel.
"We are thrilled to offer students the opportunity to showcase their great work, and for the community to see the skills students develop in our classrooms," said SFCC Communication Instructor Sarah Nail, lead instructor of public speaking. "Our plans are to make this an annual event and include students from both fall and spring semesters."
Students in 28 sections of public speaking offered during spring 2022 were invited to nominate the best speaker from their class as a semi-finalist. These courses were offered during 12-, 16-, and second 8-week sections and included all campuses, online and dual credit sites.
The semi-finalists submitted a video of an informative or persuasive speech. These speeches were evaluated in two rounds by judges from the University of Central Missouri (UCM), Webster University and Simpson College. The judges selected five finalists to compete in the live showcase on May 2.
The finalists are: Brenna Hertig, a dual credit student from Versailles High School; Morgan Webb, a dual credit student from Smith-Cotton High School in Sedalia; Lexi Buck, a first-year student at the Sedalia campus from Stover; Lexi Buck, a first-year student at the Sedalia campus from Eugene, Mo.; and Hamilton Anderson, a second-year student at the Sedalia campus from Columbia, Illinois.
All of the finalists submitted informative speeches. The topics included misconceptions about grief, the Mandela Effect, disc golf, benefits of emotional journaling, and the importance of medical exams. In addition to the student showcase, members of SFCC's Speech and Debate Team, Phi Rho Pi National Champions, will provide a debate presentation after the students' speeches.
"One of the reasons the Speech and Debate Team want to co-sponsor the event is to show others that speaking doesn't have to be scary; it can be fun," said SFCC Director of Forensics and Communication Instructor Kaila Todd. "Speaking publicly isn't limited to competing on a formal team.  There is great value in the skills it takes to prepare and deliver a speech. We hope other students recognize this, even if they don't want to join us on the team."
Three judges will evaluate the live speeches during the showcase. The judges are SFCC President Dr. Joanna Anderson, SFCC Instructor of Communication Studies Dr. Amanda Drake and UCM Professor of Speech Communication and Director of Forensics Dr. Jack Rogers.