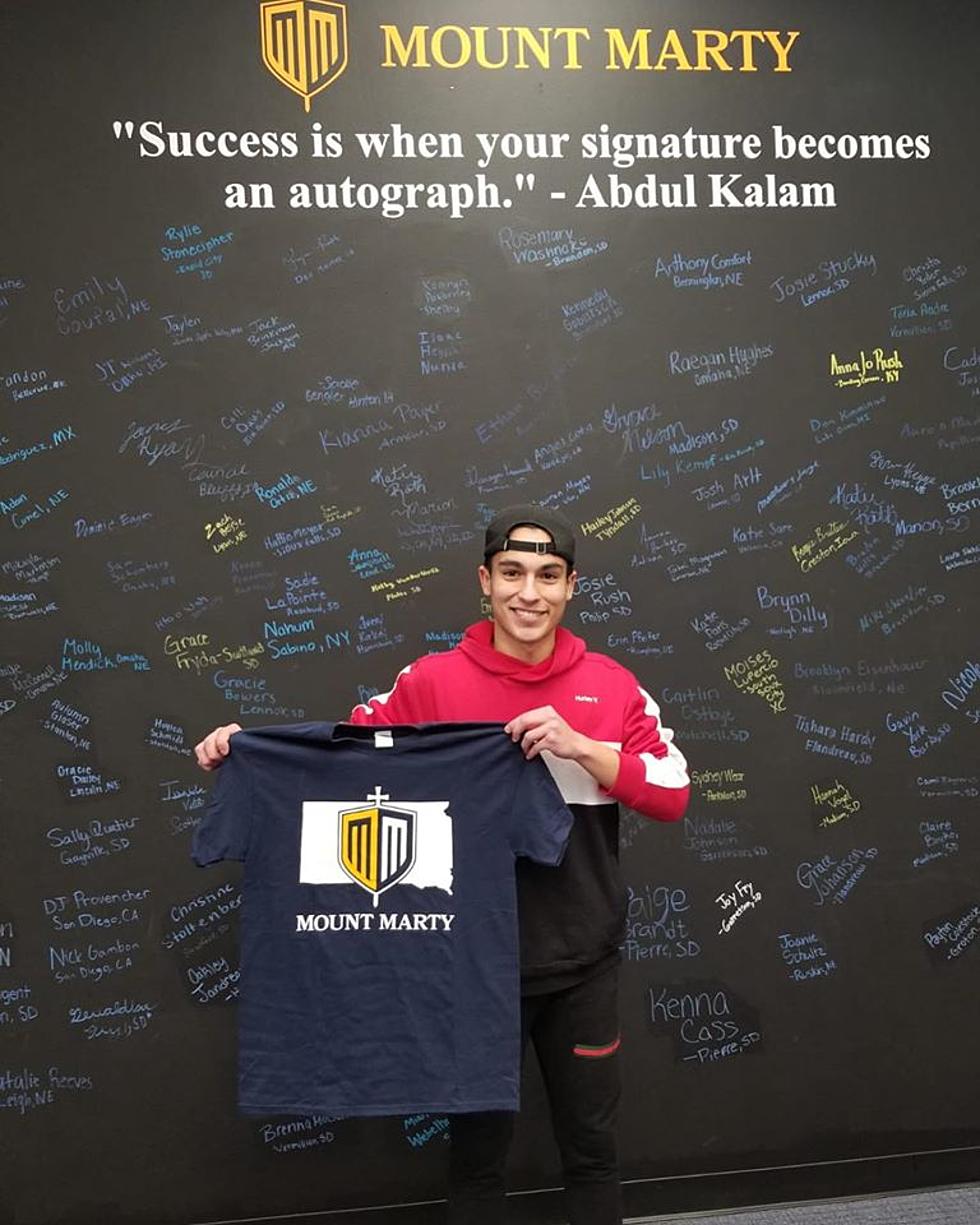 SFCC's Goalkeeper Aguero Signs To Play At Mount Marty College
SFCC
State Fair Community College sophomore goalkeeper Sebastian Aguero of Sedalia will continue his academic and athletic career at Mount Marty College, an NAIA school in Yankton, South Dakota.
Aguero played and started in 13 games in goal for SFCC. He compiled .95 goals-against average and made 44 saves. He had a .786 save percentage with eight wins in goal and five shutouts. He was named Second-Team All-Region 16 and First-Team in the Missouri Community College Athletic Conference as a sophomore.
"Sebastian was a very big part of what we did this year," said Head Coach Jaime Beltran. "He played forward for us during his freshman season because we had other goalkeepers, and he was a good player on the field as well. As a sophomore, he took over the goalkeeping duties after the third game. He made the job his own and never let go of it."
As a freshman, Aguero played in 13 games and started in 10. He scored five goals, which placed him third on the team. He contributed two assists, which tied him for second place, and scored 12 points, which placed him third on the team. Aguero scored a game-winning goal and took 38 shots, 22 of which were on target.
"I think Sebastian will make Mount Marty College an even stronger program," said Beltran. "He will definitely be a goalkeeper there. He will be a good upgrade for them and help them achieve the goals that they have."
In the photo: Roadrunners goalkeeper Sebastian Aguero signs to play soccer at Mount Marty College in Yankton, South Dakota.
--David Rohrbach, SFCC Athletics