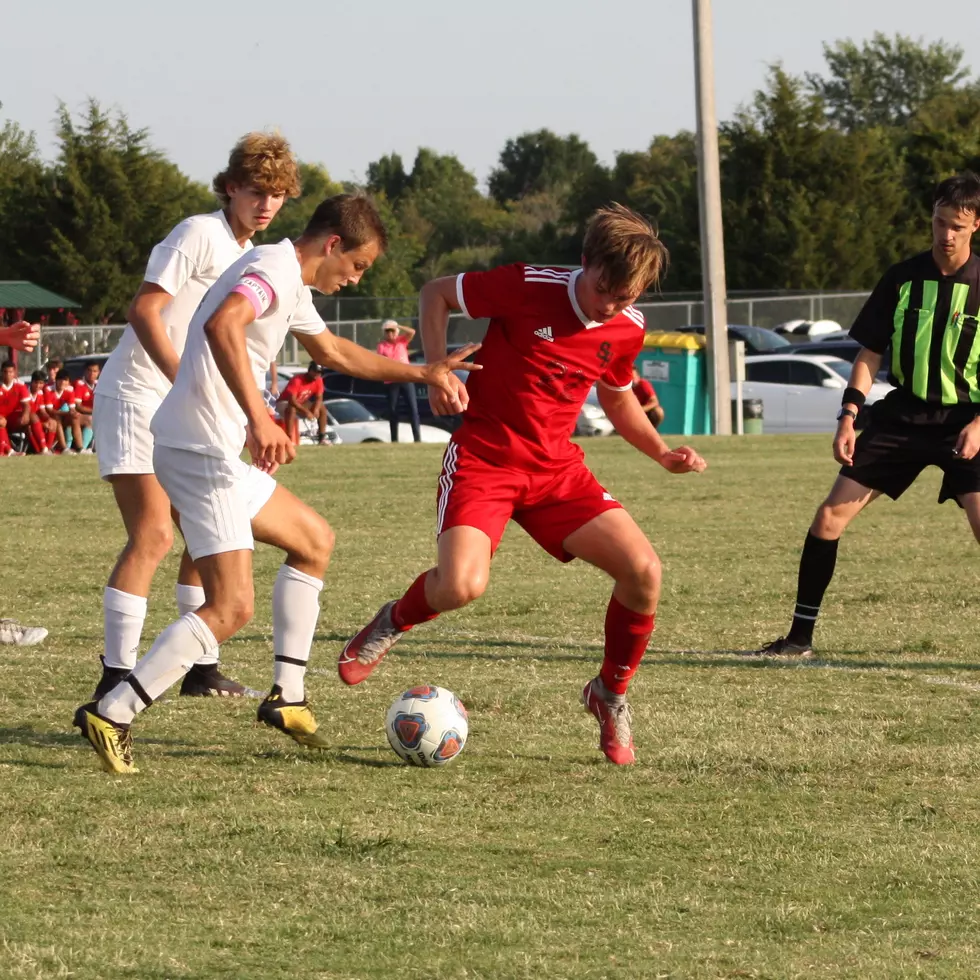 SH Soccer Wins Home Opener
SHS
The Sacred Heart boys soccer team beat Smithton 3-2 Tuesday at Clover Dell Park.
The match-up was designated as the Devon Grose memorial soccer game.
Playing in front of an impressive sized crowd, Smithton was first to score with 16:05 left in the first half. The score was 0-1 at halftime.
The Tigers came out ready for second half action, scoring their second goal within 70 seconds, but the Gremlins did not back down. Junior George Bain scored just 3 minutes later making the score 1-2. Junior Jackson Manning sent a perfect ball for another George Bain goal - an exciting header into the goal with 31:40 remaining in the contest.
The Gremlins dominated the second half keeping the ball mostly on their scoring side of the field. Several Sacred Heart players made scoring attempts, keeping the Smithton goalie busy. The final goal was scored by junior Jackson Manning - an exciting and skilled shot striking the back of the net with 5:11 left in the game.
Final score 3-2.
Sacred Heart travels to St. Paul Lutheran (Concordia) for a 4:30 pm game Thursday, September 15.
Photos:
3Diego - sophomore Diego DeLeon
4George - junior George Bain
22 Reuben - junior Reuben Smith
5063 - senior Osvaldo Garcia