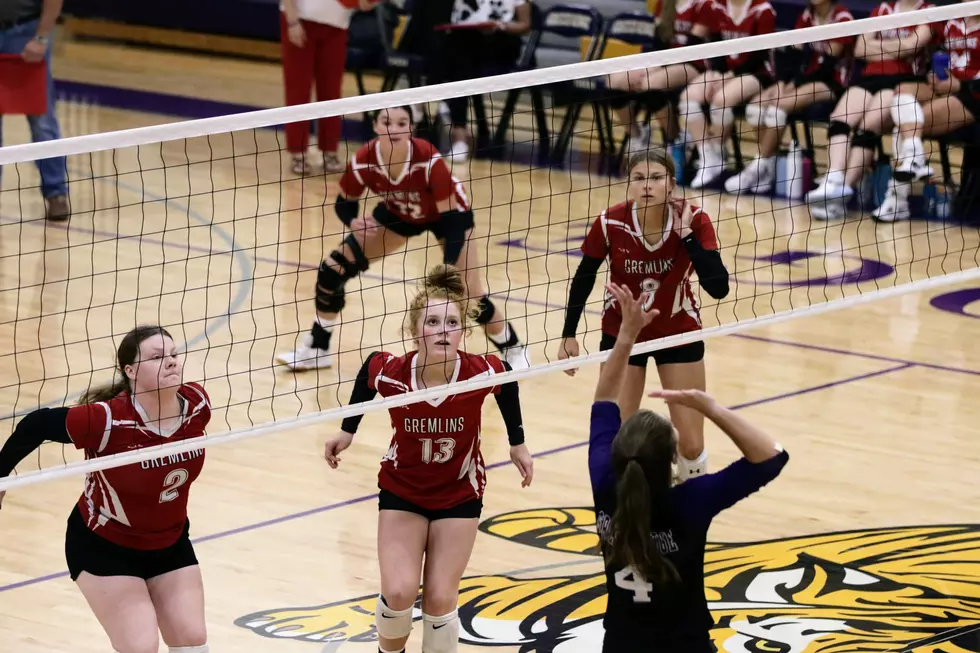 SH Volleyball Beats Green Ridge In Three Sets
KLUE Photography
The Sacred Heart High School Volleyball team traveled to Green Ridge Thursday. 
Junior Varsity battled in a tough three-set loss, while the Varsity came home with a win.
JV lost 25-23, 12-25, and 13-15.
Varsity won 25-17, 25-18, 25-6
As a team, Varsity had one of their best serving games with a total of 26 total team Aces.  Senior Zoe Martin and Sophomore Sophia Carney were team ace leaders with 5 each. Junior setter Sammy Altena stepped up and ran a 5-1 for the Gremlins and recorded 28 assists.  Leading the offense was Senior Emma Siron with 13 kills, 8 digs, and one solo block.
"Green Ridge didn't give up and played some great defense tonight which kept us on our toes all night," said the coach.
Green Ridge is now 6-6-1.
Sacred Heart's JV team record is 3-5 Overall / 2-2 in Conference
Varsity team record is 13-3 Overall / 5-0 in Conference
The Volleyball team will be back in action Tuesday night in Stover (9-2) and home on Wednesday vs District rival Santa Fe.  All games begin at 5:30 with JV, followed by Varsity.
The Lady Grems play Santa Fe (9-2-2) on the 28th.