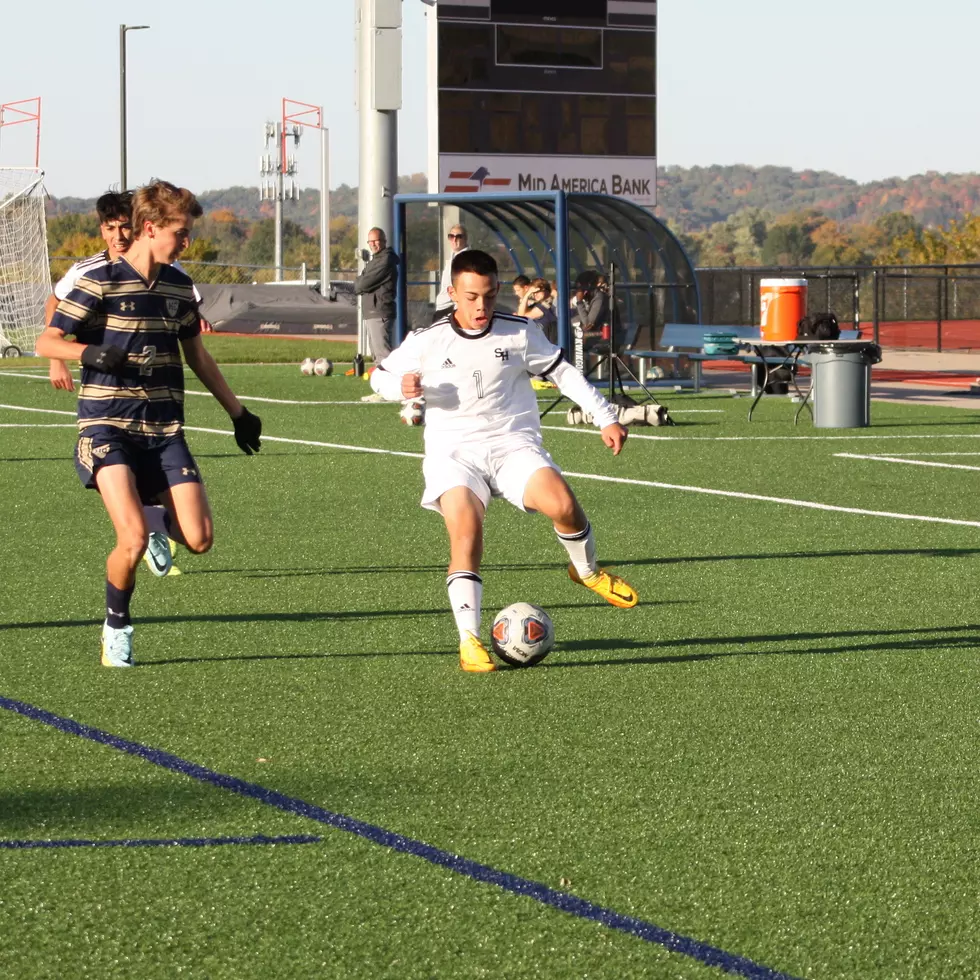 Soccer Grems Lose to Helias, 1-6
SHS
The Sacred Heart Gremlins boys soccer team traveled to Jefferson City Monday for JV and varsity games with Helias Catholic.
The JV team won 1-0 with freshman Gabriel Malacara scoring a goal about 20 minutes into the game.
The varsity game started about 25 minutes after the conclusion of the JV game. With the sun setting and the temperature dropping, it was a very chilly evening.
The Crusaders were all business, scoring three times before the Gremlins answered with a goal by sophomore Diego DeLeon.  Helias scored once more before the half making the score 1-4 at halftime.  Senior goalie Tanner Damlo played great defense, stopping many shots in the first half.
Helias scored twice in the second half and the Gremlins came up short, losing 1-6.  Sophomore goalie Zander Jackson played the second half and was equally busy stopping scoring attempts by the Crusaders.
Sacred Heart travels to La Monte tonight for a Kaysinger Conference match-up with the Vikings.  Junior High plays at 5 p.m., followed by varsity.
In the photos: freshman Gabriel Malacara
freshman Logan Howell
sophomore Nathan Lemeshko
6107 - junior Marcel Walton
6112 - freshman Yovanny Cardenas