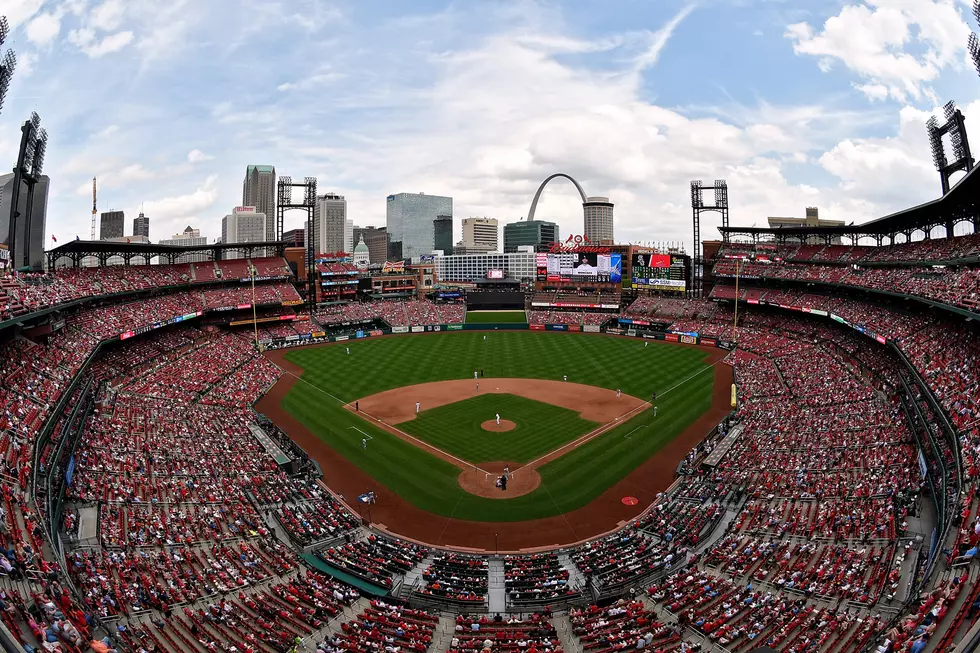 The Cards Aren't Anywhere Close to a Packed Busch Stadium
Jeff Curry / Getty Images
The headline in the St. Louis Post-Dispatch screams "Cardinals hoping to pack Bush Stadium around July All-Star break." Yet nothing makes me think we're anywhere close to packing anything.
The article starts by saying Cardinals President Bill DeWitt III hopes to see fans in the seats and Clydesdales on the track at Busch Stadium for the home opener. And ends with DeWitt admitting limitations will make it hard for all of the Cardinals opening day traditions to happen because of a limitation of who will be on the field.
We'll see baseball on April 8. And I think we'll see fans in the stands too. Yet, unlike Kansas City, which had experience letting fans in for Chiefs games, this is new for St. Louis. St. Louis Public Radio is reporting the Blues just started allowing 1,400 masked fans to watch games at the Enterprise Center.
According to both St. Louis Public Radio and the Post-Dispatch, DeWitt hopes that the Cardinals can open at 30% capacity on opening day. Which is about 8,000 -12,000 fans.
St. Louis Public Radio spoke with a professor of mathematics at Washington University. John McCarthy, who has been collaborating with major arena building and concession management company Delaware North to figure out the keys to keeping people safe at concerts and sporting events.
According to the public radio outlet, McCarthy says the riskiest parts of attending sporting events is when you're sitting in the seating area because of how long you're in that area. And eating, because you take your mask off, which raises your risk significantly.
That's not good news for DeWitt, who believes a best case scenario would be to have Busch completely open and operating at normal capacity after the All Star break. If everybody gets vaccinated by then, maybe? But I'm seeing events and gatherings for this summer still being cancelled. And if watching the game in the seats is the risky part of attending a game, I don't see the City of St. Louis allowing full capacity.
The Cardinals and St. Louis have about a month to figure out how to let people watch the game safely. I think they'll figure that out in the next couple of weeks. And you will be able to see games at Busch all season long.
Yet looking at what's happening today. I don't see a packed Busch Stadium after the All-Star break, or anytime this season. Granted, the All-Star game is over four months away. And a lot can happen in four months. But my gut says no. A packed house at Busch for a World Series game in October, complete with the Clydesdales, heralding the return to  "normalcy" in sports? That I can see.
KEEP READING: See how sports around the world have been impacted by the coronavirus