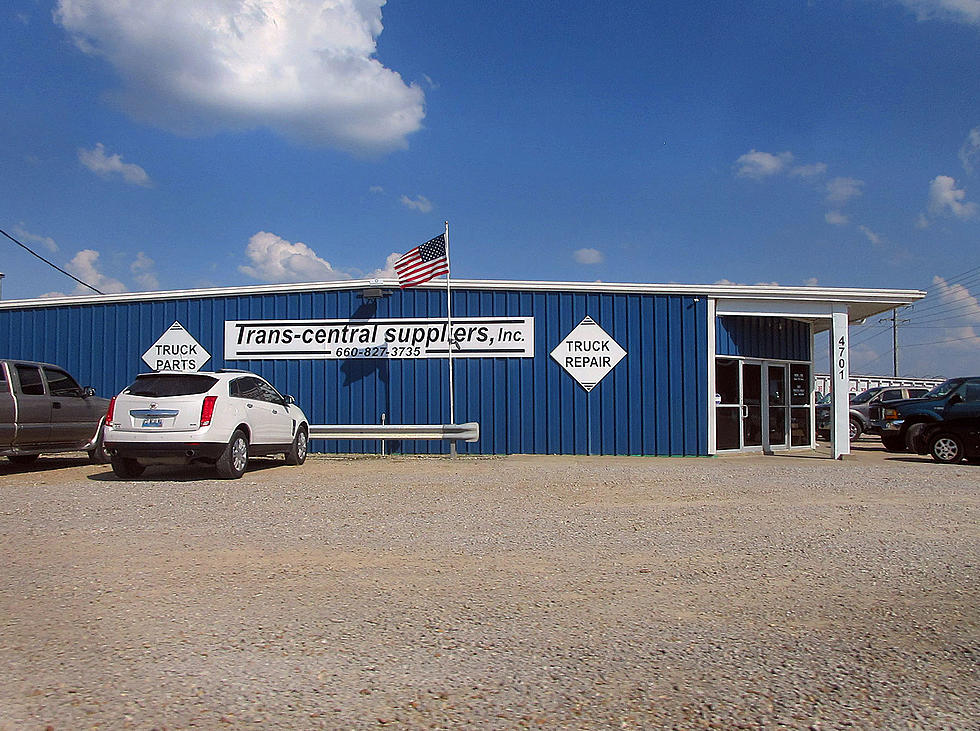 Summit Truck Group to Acquire Trans Central Suppliers October 1
Randy Kirby
Summit Truck Group, LLC, has announced that they have reached an agreement to purchase substantially all of the assets of Trans Central Suppliers, Inc., of Sedalia.
Trans Central Suppliers has been in business since July 1975 and has been an International Trucks parts associate dealer for over 30 years. Trans Central was already part of the extended Summit family as they were affiliated with Summit's Kansas City location for more than 30 years while serving as an International associate. The strong, successful partnership that Summit has built with Linda Alcorn and Trans Central Suppliers will help make the transition to becoming a member of the Summit Family a smooth one.
Owned by Linda Alcorn, Trans Central Suppliers has provided parts and service work for commercial trucks from their facility on South Limit Avenue in Sedalia. Sedalia is 90 miles east of Kansas City and 120 miles north of Springfield, both locations in which Summit Truck Group currently does business. Summit will continue Trans Central's support for Sedalia and the surrounding community in a manner that builds on the customer relationships foundation built by Linda and the Trans Central Family.
David Spinner is Summit's Area Operations Director for dealership locations in Kansas City and St. Joseph, along with Kansas City and Topeka Kan., and his area will now expand to encompass Sedalia. Spinner said. "Summit wants to be a strong community and business partner for Sedalia and the surrounding area, and we are excited to join the community. While we manage the transition in Sedalia, customers will continue to be supported in this same manner once the location is part of Summit Truck Group."
Summit plans to build upon the current staff of Trans Central, as plans are implemented to expand services from what is already offered at the Sedalia location. With the strength and resources available through Summit Truck Group, customers should be pleased with the additional opportunities and services that will be provided. Customers will be able to take advantage of a variety of International programs not previously available to Trans Central, along with Summit's wealth of knowledge, extensive network, and resources available to each of their dealership locations.
"Trans Central Suppliers is a natural fit into the Summit family," said Justin Fink, Summit Truck Group's Chief Executive Officer. "This is a family-owned business in operation since 1975. We look forward to meeting the employees in Sedalia, and welcoming them to our organization, as well as expanding operations and customer reach from that location." Scott Gill, executive vice president of Finance and Accounting, added, "We are looking at a number of opportunities, and are pleased that Trans Central will become a part of Summit Truck Group."
Economic Development Sedalia – Pettis County cites this area as "a prime location with a central U.S. location and transportation network," which makes it an ideal location for Summit Truck Group to expand into, and Summit's plans for this location will be enhanced by the "job ready workforce" in place.
As a location of Summit, the former Trans Central Suppliers location will do business as Summit Truck Group of Sedalia. Pending completion of appropriate contracts, Summit will assume ownership of the Sedalia location on Oct. 1 and Trans Central employees will become employees of Summit Truck Group on that date. Summit's initial focus at this location will be to expand parts sales and grow the service capabilities in order to better support customers in Sedalia and the surrounding area.
About Summit Truck Group, LLC:
Summit Truck Group, LLC, is a privately-held company that does business as Summit Truck Group, Summit Bus, and Summit Idealease. The company operates 26 commercial truck and bus dealerships in Arkansas, Kansas, Mississippi, Missouri, Oklahoma, Tennessee, and Texas. Summit Truck Group represents and services International®, Volvo, Mack, Ford, and Isuzu commercial trucks, and Crane Carrier and Ottawa specialty vehicles. Summit Bus represents and services IC Bus™, ElDorado National, Collins, and other commercial bus brands. Commercial truck lease and rental, mobile and dedicated maintenance services are offered through 12 Idealease™ locations.
Summit serves customers with more than 1,000 employees, 300 technicians, over 380 service bays, and over $25.6 million in all-makes stocked parts.