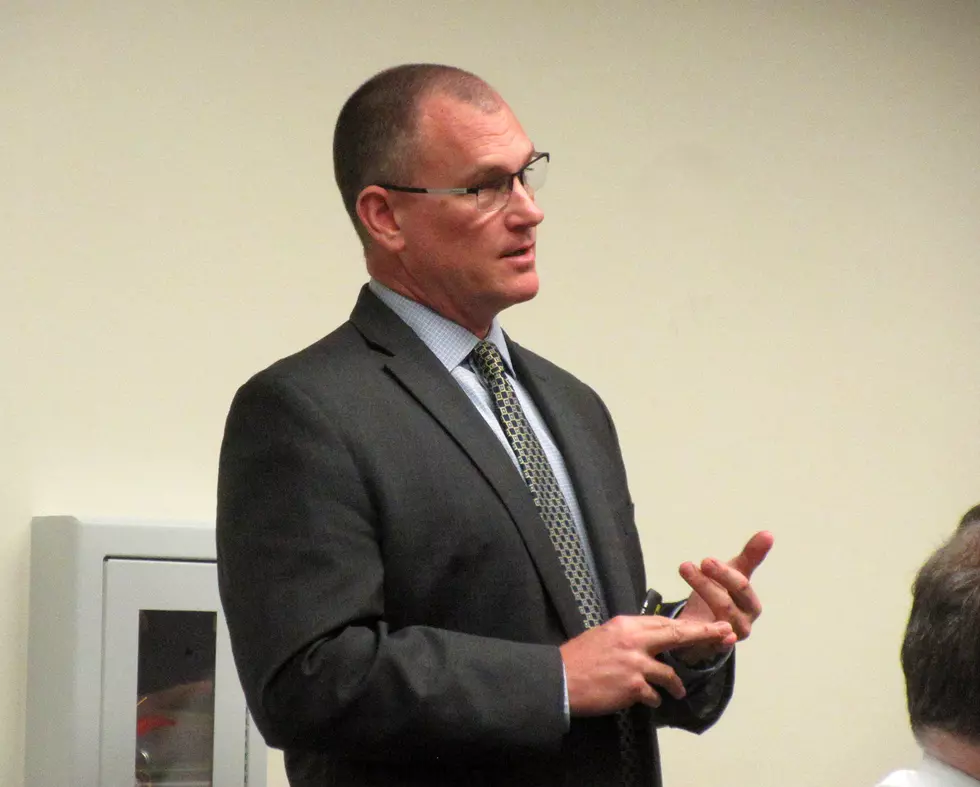 Tax Levy Increase Proposal Presented to Warrensburg Council
Randy Kirby
A proposal to increase Warrensburg's tax levy was presented to the Council Monday night.
The purpose of the tax increase is to improve Warrensburg's school system, including additional space at Warrensburg Middle School ($9 million), additional elementary classroom space ($4 million) and the construction of an activities complex at Warrensburg High School ($4.2 million).
The proposal was presented by Dr. Scott Patrick, who said the debt service levy would increase from 72 cents per $100 assessed valuation to 82 cents if approved by voters, generating $17.2 million for additions and renovations in the Johnson County R-6 School District.
That differs from the operating levy, Dr. Patrick explained.
In June, 2019, the Facility Committee presented the Warrensburg Board of Education with their recommendations regarding facility needs for the district.
A 10-cent hike in the tax levy will cost a homeowner with a $154,000 house about $22.88 in additional taxes per year.
Specifically, the improvement projects listed include the addition of a cafeteria, an 800-seat gymnasium, and classroom space at the middle school, the installation of a new elevator and restrooms, and the implementation of Phase 1 of the District Activities Site Plan to include a new stadium with turf field for band, physical education, soccer, and football, as well as a new track and practice fields, at the high school, and the addition of four classrooms at Ridge View Elementary, restrooms and four classrooms at Maple Grove Elementary, and a secure entryway at Martin Warren Elementary.
The reason for the expansions are crowded conditions at the current facilities, safety and security, and projections in growth in the Warrensburg school system.
Dr. Patrick explained the main reasons for the tax levy increase:
"The main reason is our continued growth that we are seeing, with over 5.6 percent growth over the last five years in our district, and we don't think that's going to slow down," Dr. Patrick said after his presentation.
He added that the prospect of a 57-percent majority in favor of the proposal stands a good chance. "Most of the feedback we've had, has been positive. No one wants to pay more taxes, we all get that. But I think the 10-cent increase is something I hope people will see is affordable, and in the long run, allow us to have better facilities for our students," Dr. Patrick said.
Total student population is currently right around 3,450, he noted.
"We need more space everywhere, and as one of the City Council members pointed out, this is not a long-term fix, it's short term, but we think for the next three to five years, it's something that will give us good facilities in order to educate our children the best we can," Dr. Patrick said.
"We continue to see growth, and that's good, and we have a community that's thriving and have no reason to believe it's going to slow down," he concluded.
Voters will make their voices heard April 7.