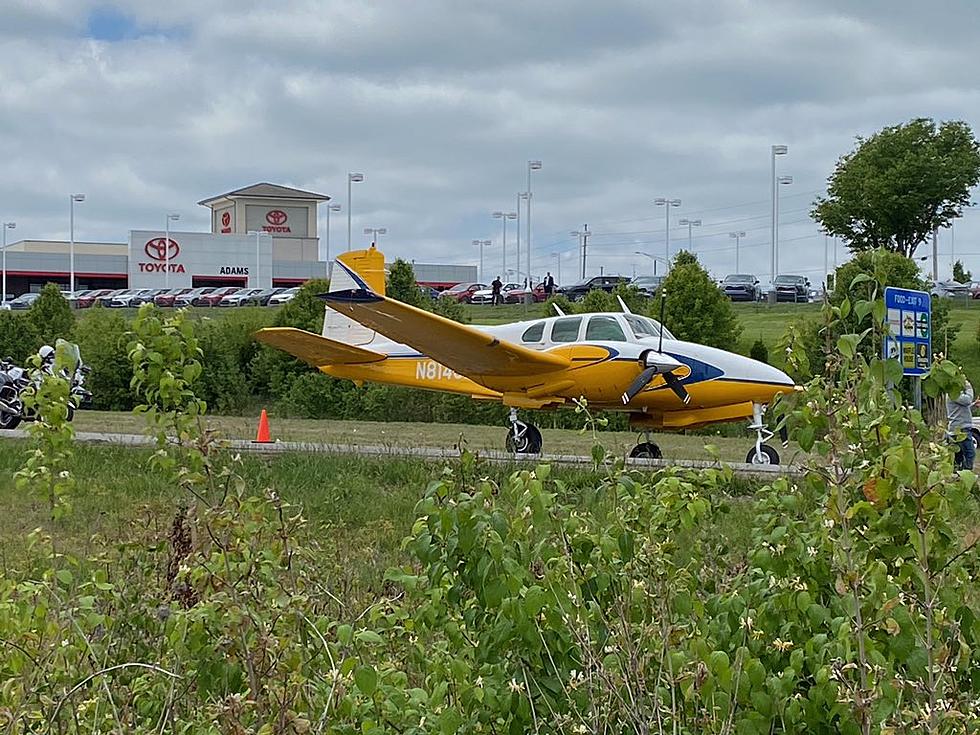 Twin-engine Plane Makes Emergency Landing on I-470
MoDOT
A bright yellow-and-white twin-engine plane made an emergency landing on Interstate 470 in Lee's Summit on Tuesday afternoon.The Missouri Department of Transportation (MoDOT) tweeted out three photos showing the Bonanza brand prop plane sitting on the highway, with several emergency response vehicles around it.
The incident happened between Douglas and Colbern Road around 2 p.m., MoDOT said. The pilot, who was the only person on board, was in the air for about three minutes, and reportedly lost his left engine, forcing him to land the plane immediately. The aircraft struck a highway post while landing, according to Lee's Summit Police Sgt. Chris Depue. The pilot was reportedly not injured.
A video shot from behind the plane and posted online showed the pilot making a smooth, controlled landing among other drivers on the roadway. The pilot exited the aircraft and promptly made a phone call for help while standing on the starboard wing.
The incident closed the eastbound lanes for about 75 minutes. The plane was towed by a small, private pickup truck to nearby Lee's Summit Municipal Airport, where it was based. The pilot rode along in the back of the pickup, keeping an eye on his plane. The airport is located on Douglas, a short distance north of the emergency landing spot.
The FFA was on the scene late this afternoon, investigating the incident.
This is the third time a plane has had to make an emergency landing on I-470, it was noted.