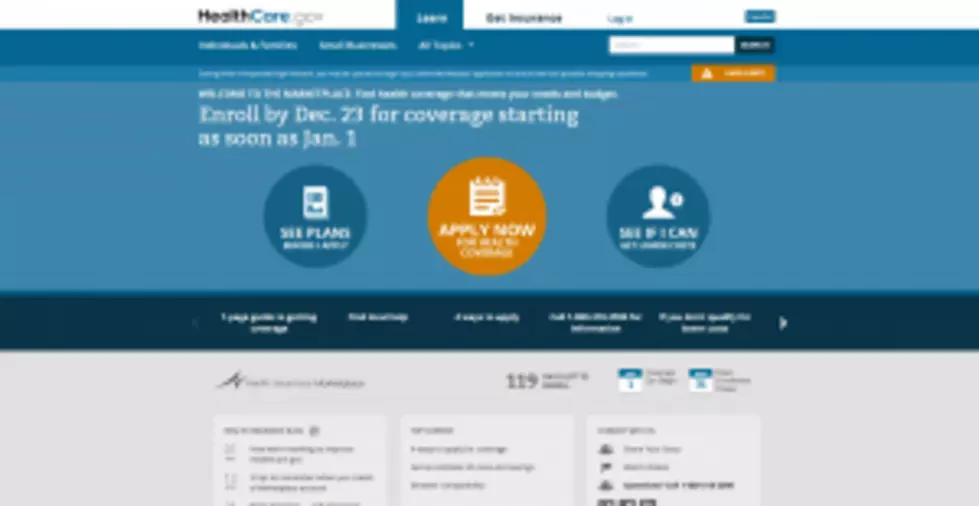 UCM Hosting an Affordable Health Care Act Enrollment Fair
healthcare.gov
The University of Central Missouri will host the Affordable Health Care Act – Health Insurance Enrollment Fair 3 to 7 p.m. on Thursday, Feb. 13 and 10 a.m. to 3 p.m. on Saturday, Feb. 15 at the James C. Kirkpatrick Library, located at the corner of Maguire and Clark streets in Warrensburg.
The fair is free and open to the local community, and an opportunity for helpful information prior to the fair is also available 3 p.m. Thursday, Feb. 6 at Kirkpatrick Library.
In order to complete the enrollment application at the fair, participants must provide the following information:
Current ID
Social Security Card
2012 Income Tax Returns
If working, last pay stub
Every client must have an email address to receive notice of coverage decisions and requests for additional information.
The fair will help people understand their insurance options under the Affordable Care Ace, better known as Obamamcare. The federal law is requiring most Americans to obtain insurance this year. The Affordable Health Care Act offers government programs or subsidized private policies for people with low income.
In order to help individuals understand their choices and assist them with the sign-up process, computers labs at the fair will be staffed by trained professionals from Care Connection for Aging Service, Katy Trail Community Health, and the Health Coalition of Rural Missouri. Bilingual staff members also will be available to help answer questions and assist in enrollment. This enrollment fair will provide individuals with detailed information about each Marketplace health insurance plan offered in Missouri and can help determine eligibility for Marketplace subsidies.
Prior to the enrollment fair, an information session is planned Feb. 6 at Kirkpatrick Library to explain how the Affordable Care Act works, provide more details about the enrollment process, and information about documents that individuals must provide when they enroll. Dixon said attendance at the information session is not required, but the session will help individuals prepare for the Thursday or Saturday fair.
To learn more about the Affordable Health Care Act – Health Insurance Enrollment Fair, visit .healthcare.gov or call 660-543-4255 with questions. Anyone who plans to attend the fair should RSVP to Michelle Taylor, UCM Office of Human Resources.
For the original article from Jeff Murphy at UCM click HERE!
In the comments below, tell us what you think about Obamacare.