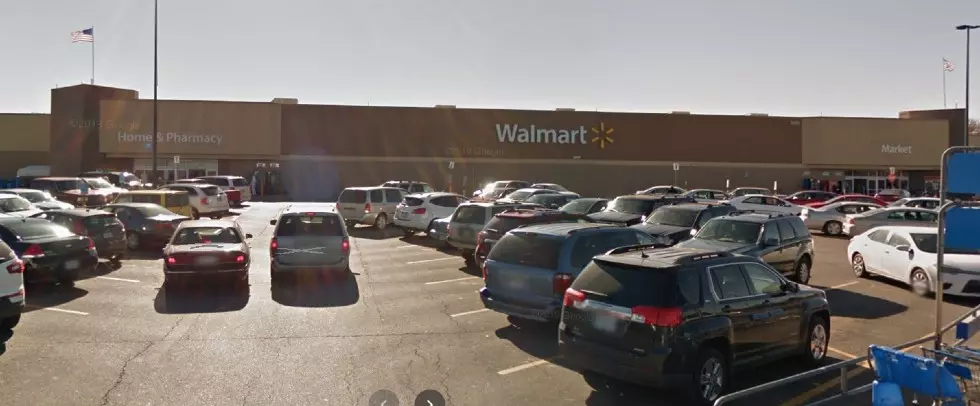 Walmart Requiring Face Masks Even in Sedalia
Google
If you've been shopping at Walmart in Warrensburg or Columbia recently you've probably had to wear a face mask because of city directives and ordinances. In Sedalia, where there isn't yet a mask ordinance you haven't needed a mask to walk into Walmart. On Monday that all changes as Walmart will require all shoppers at all stores, including Sedalia, to wear some kind of face mask while shopping.
Walmart's website says 65% of their stores are currently in communities where there is some kind of face covering requirement. In an effort to be consistent Walmart will require all shoppers at all stores to wear a face covering starting Monday July 20.
We know this is a simple step everyone can take for their safety and the safety of others in our facilities. According to the CDC, face coverings help decrease the spread of COVID-19, and because the virus can be spread by people who don't have symptoms and don't know they are infected, it's critically important for everyone to wear a face covering in public and social distance.
Walmart will have signage posted outside stores and has created a position called Health Ambassador. The person in this role will be stationed near the store entrance and will be wearing a black polo shirt and will work with customers who show up at the store without a face covering to try and find a solution.
I'm a big proponent of wearing masks in public and I commend Walmart for taking a stand that many of our local governments won't or don't. Yesterday, the Centers for Disease Control and Prevention said the latest science confirms cloth face masks are a critical tool to control the spread of COVID-19 when used universally in communities.
CDC Director Dr. Robert R. Redfield says:
Cloth face coverings are one of the most powerful weapons we have to slow and stop the spread of the virus – particularly when used universally within a community setting. All Americans have a responsibility to protect themselves, their families, and their communities.
In a plea to Pettis County residents to wear face masks the Pettis County Health Center sent a warning in Monday's COVID-19 Task Force Briefing that the only way to avoid another shutdown is to have everyone wear a mask and social distance. Pettis County Health also remarked that the "personal responsibility" so many politicians, including Governor Parson, has used to not make tough decisions regarding COVID-19 isn't working.
It's a shame a company like Walmart can see the benefits of face coverings to battle COVID-19 while some politicians can't even listen to their own county health administrators or the CDC.